The American Honda Motor Company, Inc. presented Harris-Stowe State University with a donation to address food insecurity and healthcare support in our local community during the COVID-19 global pandemic. The University chose to gift these funds to our long-term community partner, the Urban League of Metropolitan St. Louis. Harris-Stowe presented these funds to the Urban League of Metropolitan St. Louis at their food and toiletries giveaway Saturday, May 30 at the site of the former Jamestown Mall.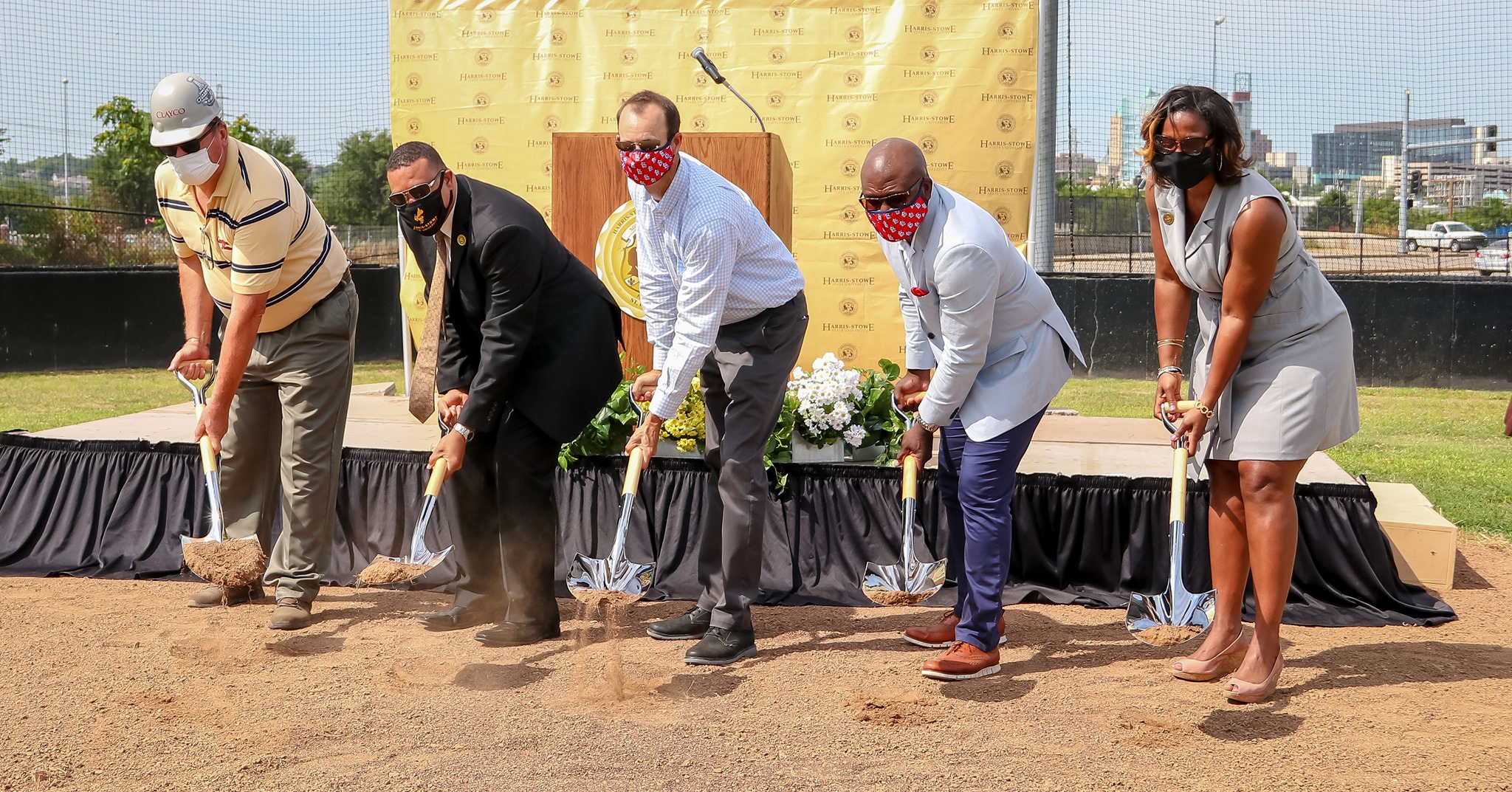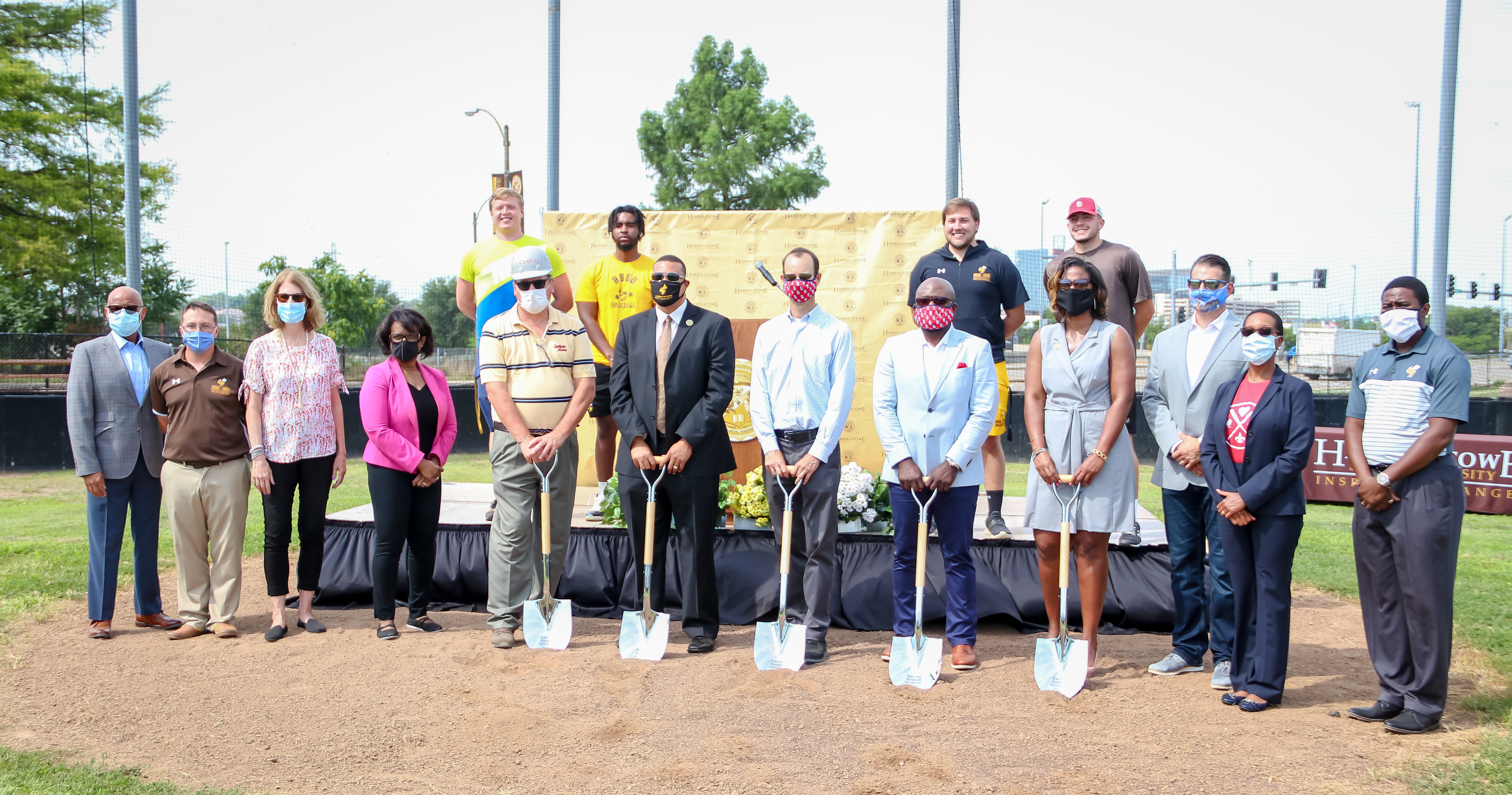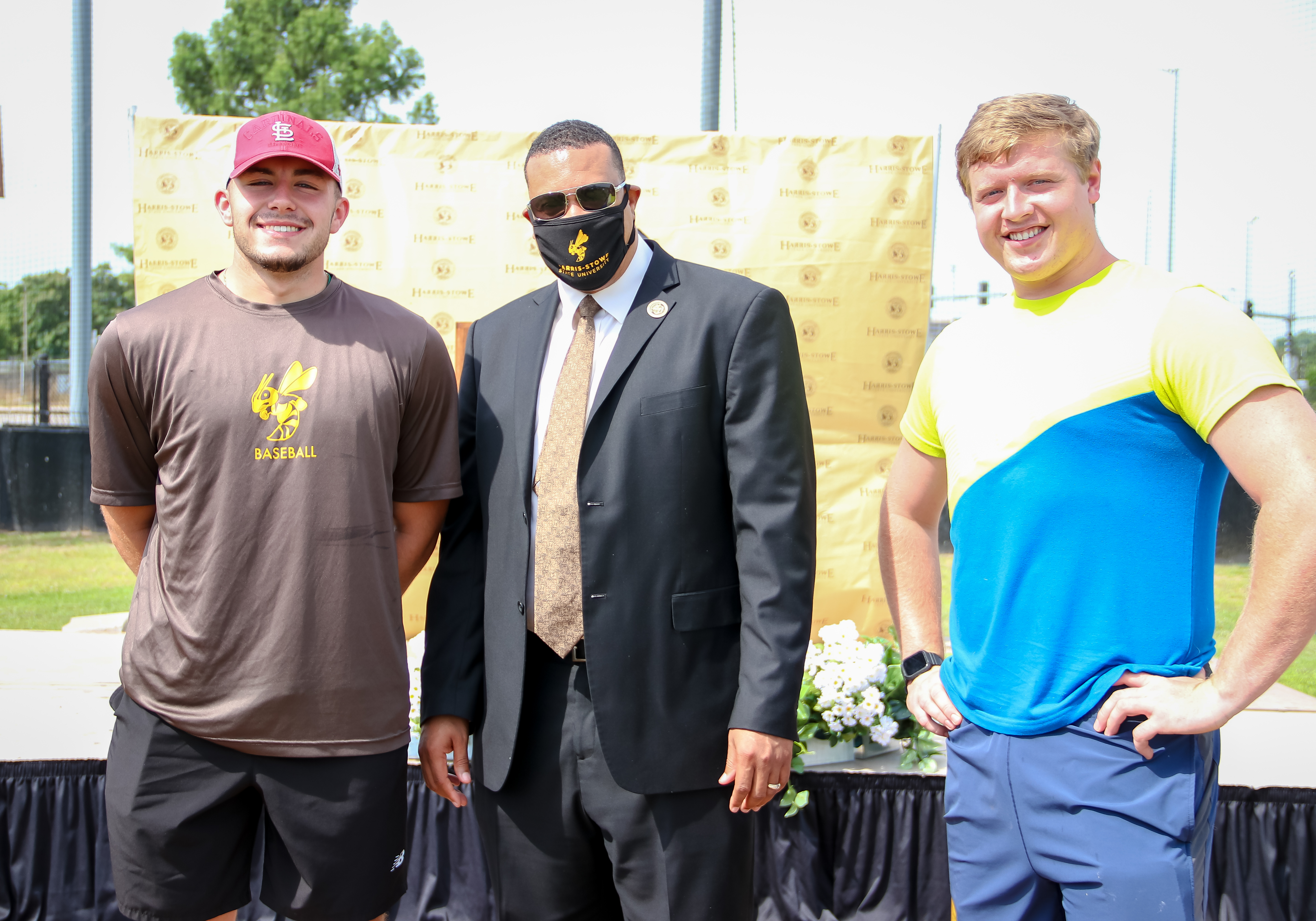 Stars Park Revitalization Groundbreaking Campaign
July 14, 2020 marked the ground breaking of Harris-Stowe State University's baseball field, also known as Stars Park. Stars Park served as the Negro National League from 1922-31. The St. Louis Cardinals in conjunction with Cardinals Care and Harris-Stowe held a groundbreaking ceremony to mark the beginning of the $1.2 million Stars Park field renovation and construction project. We are so excited to break ground, but we still need your support! Help us preserve baseball history and support our Athletics. A donation to the Stars Park Revitalization Campaign will help us with renovations for both the baseball and softball fields.
To donate, visit www.hssu.edu/Stars.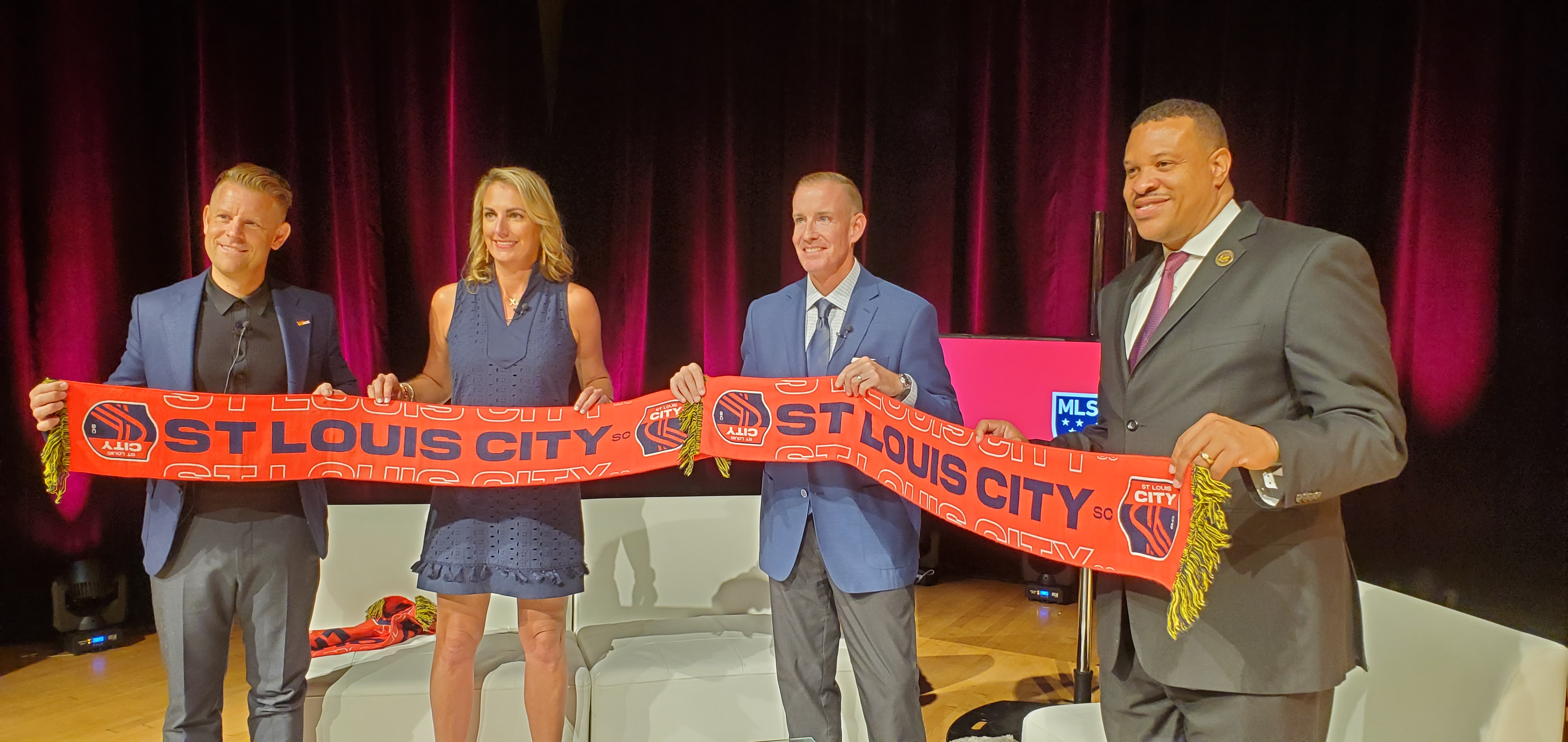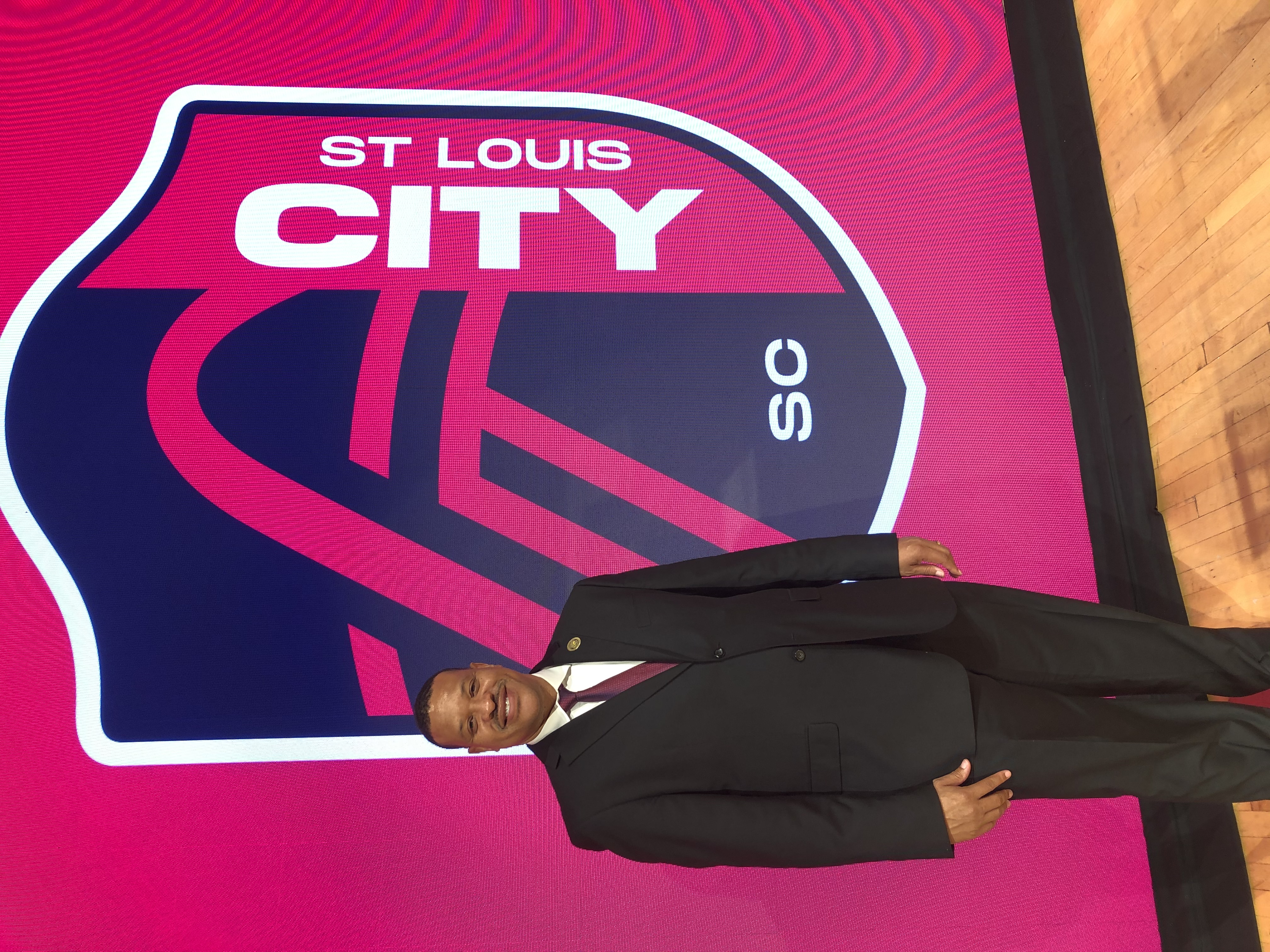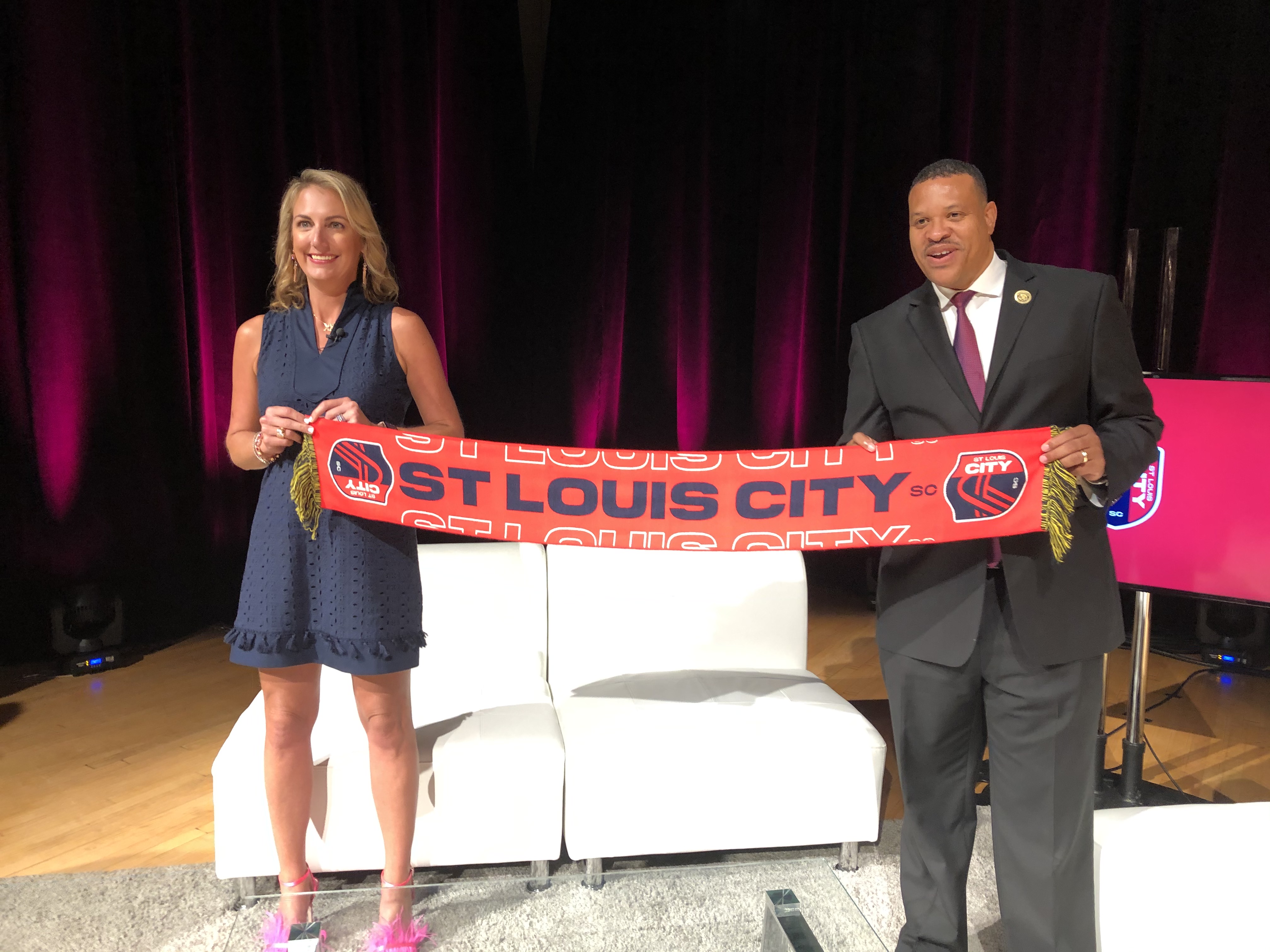 New Major League Soccer Team reveal
Harris-Stowe State University was truly honored to be part of such a big moment in St. Louis sports history. On August 13, we hosted the Saint Louis City Soccer Club for the club name, colors and crest reveal of St. Louis' new Major League Soccer Team. The new stadium is being built just a few blocks away from our campus and we cannot wait to be neighbors to the club.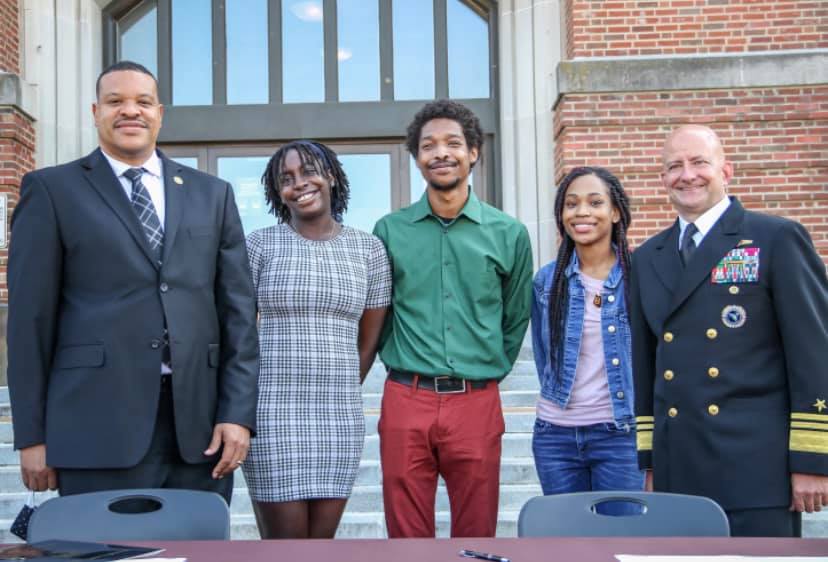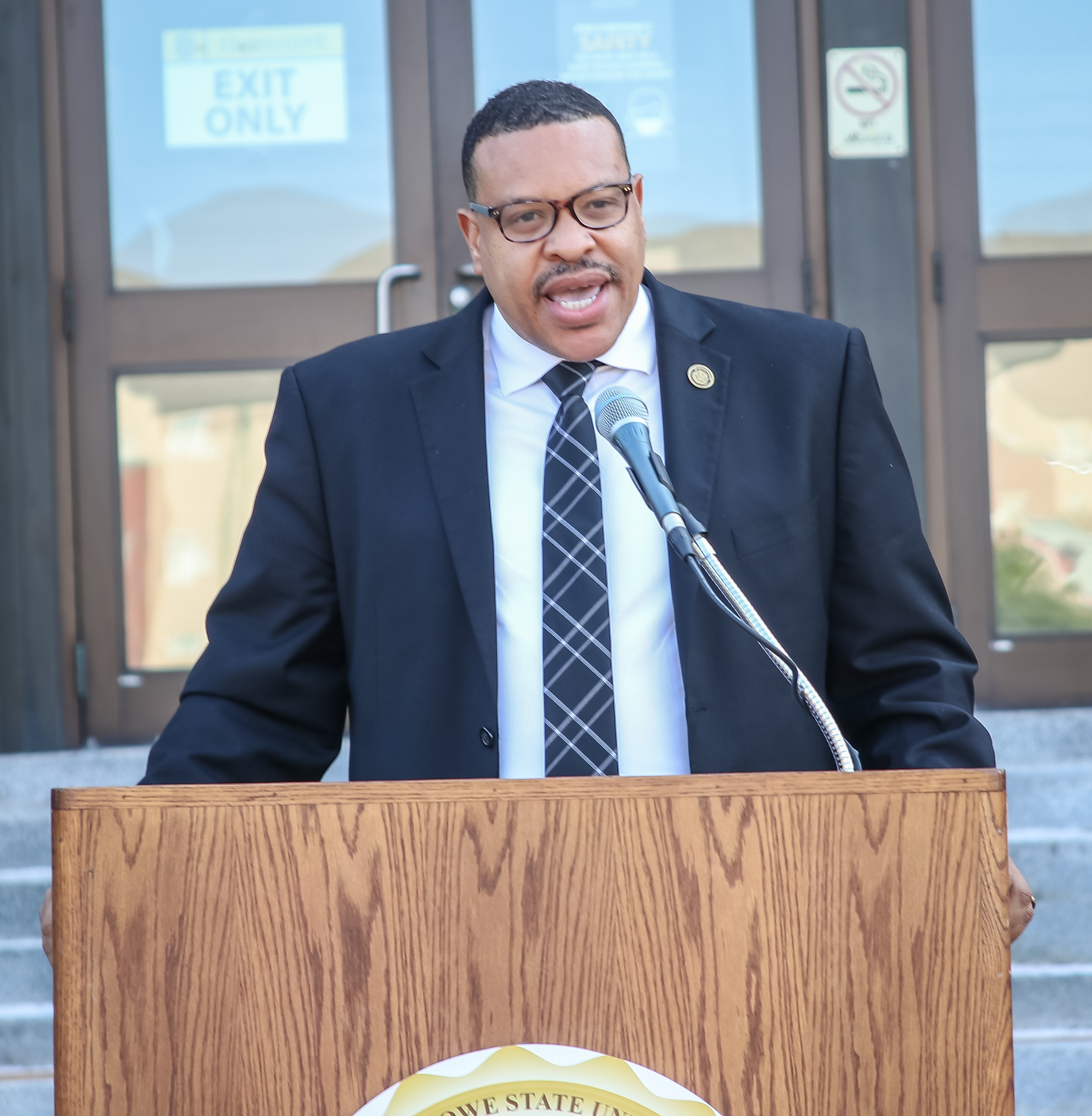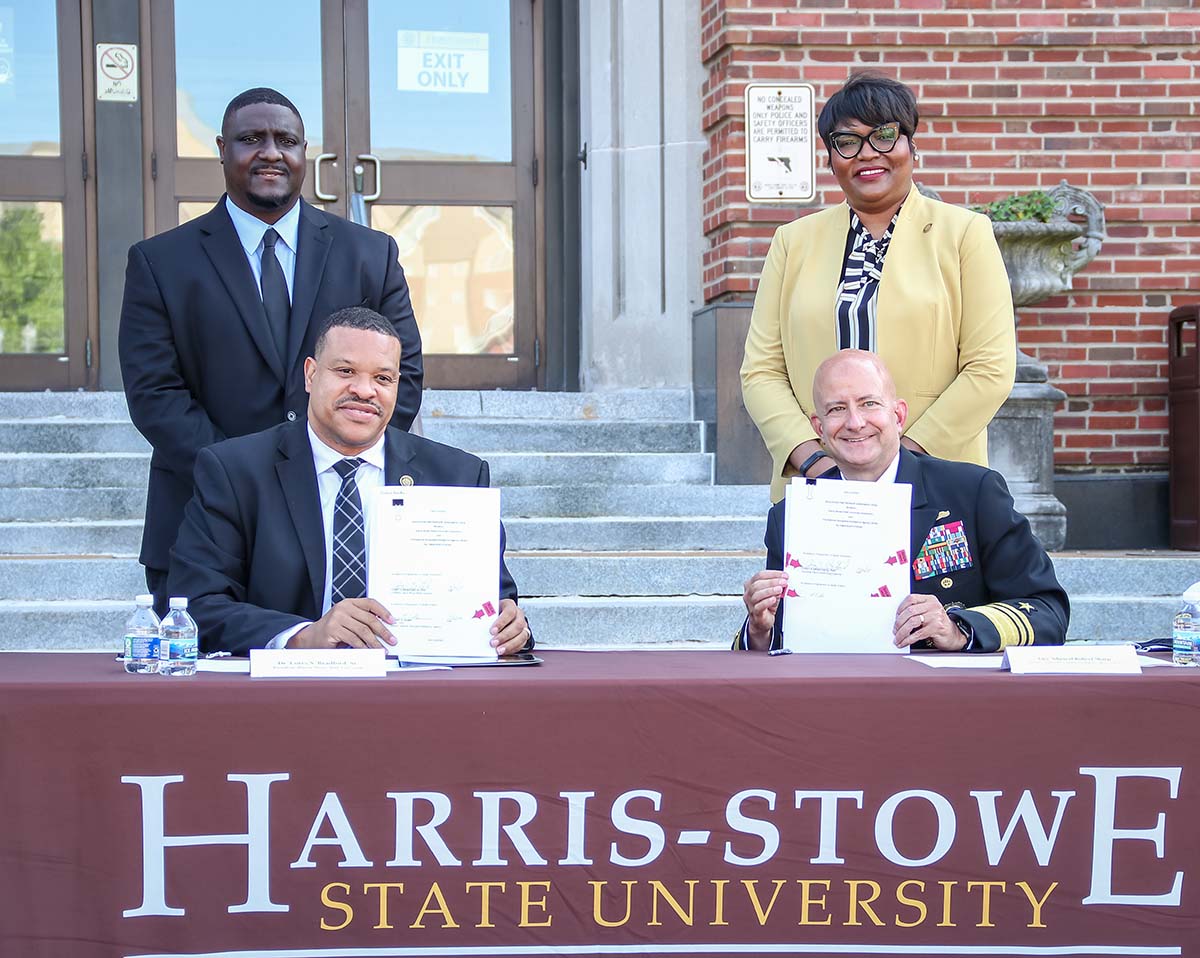 NGA and HSSU's Educational Partnership Agreement signing
National Geospatial-Intelligence Agency Director Vice Adm. Robert Sharp and Harris-Stowe State University President Dr. Corey S. Bradford Sr. signed an agreement September 21, 2020 that allows NGA professionals and HSSU faculty, staff and students to work together to develop the next generation of science, technology, engineering and math educators.
This lays the foundation for NGA and HSSU to collaborate on course offerings at Harris-Stowe for STEM educators. It also offers HSSU the opportunity to collaborate on innovative education initiatives with the professionals who are experts in their STEM fields.

In support of the goal of developing future STEM educators and sparking interest in STEM topics among K-16 students, the partnership also:
· Provides HSSU students and faculty with access to NGA's personnel, facilities and technology so they can learn about and collaborate in the disciplines associated with NGA's mission.
· Allows NGA scientists and professionals to leverage the educational knowledge and capabilities of HSSU students and faculty to execute their mission.
· Encourages early interest in STEM topics by people at NGA and HSSU at all stages of their academic careers.
· Provides the potential for more opportunities for HSSU and NGA to work together in areas of mutual opportunity, including on topics of critical thinking and analysis.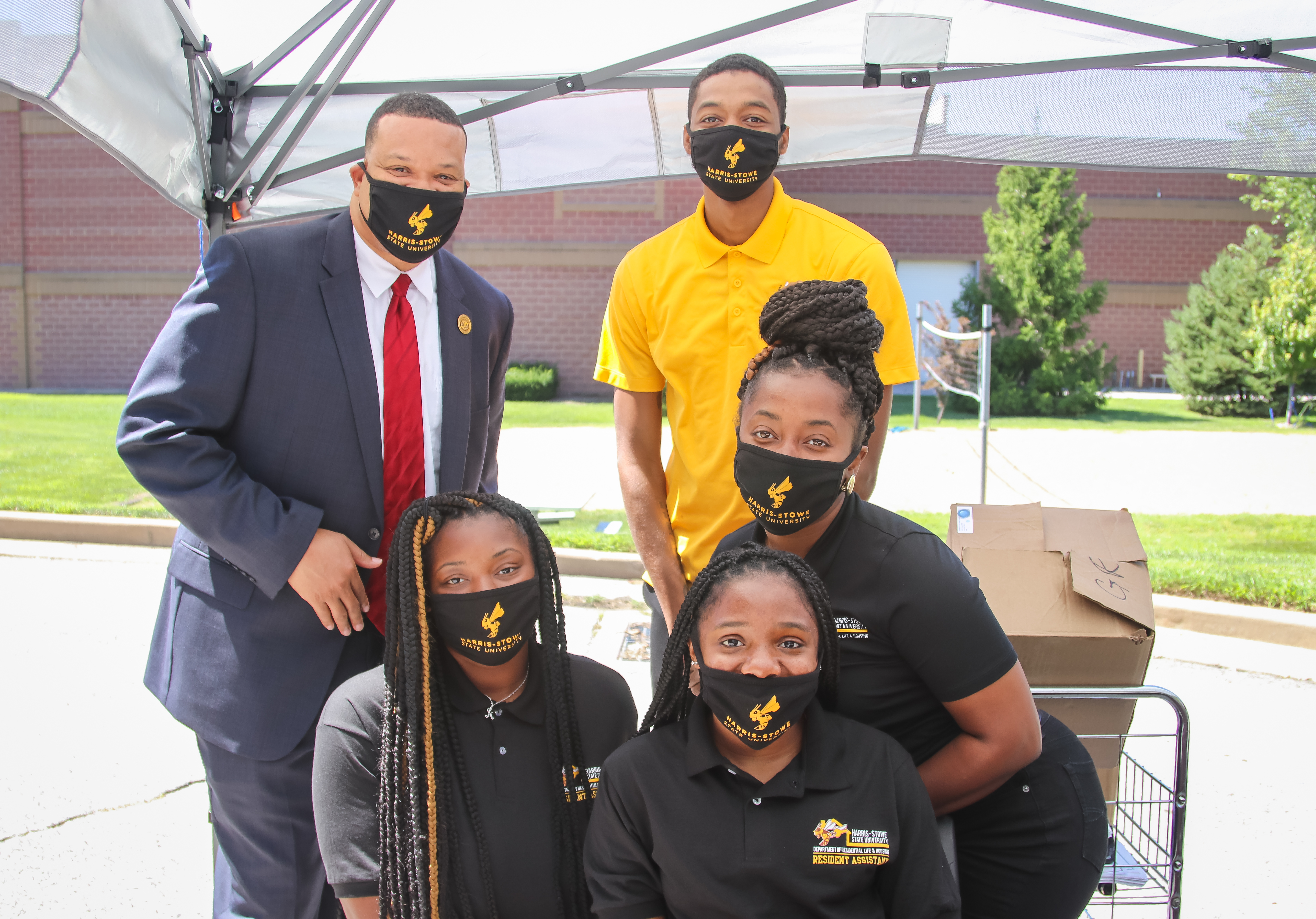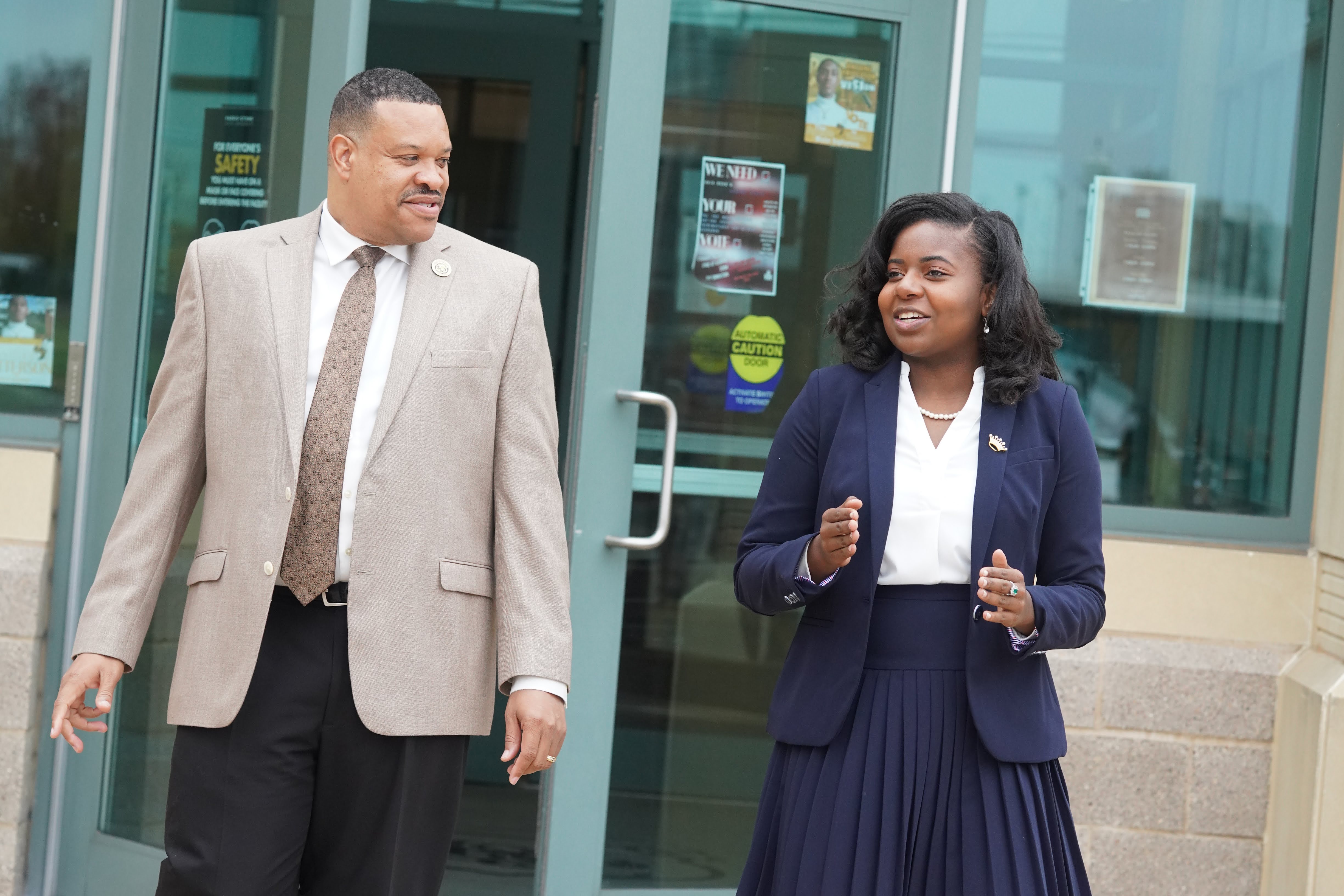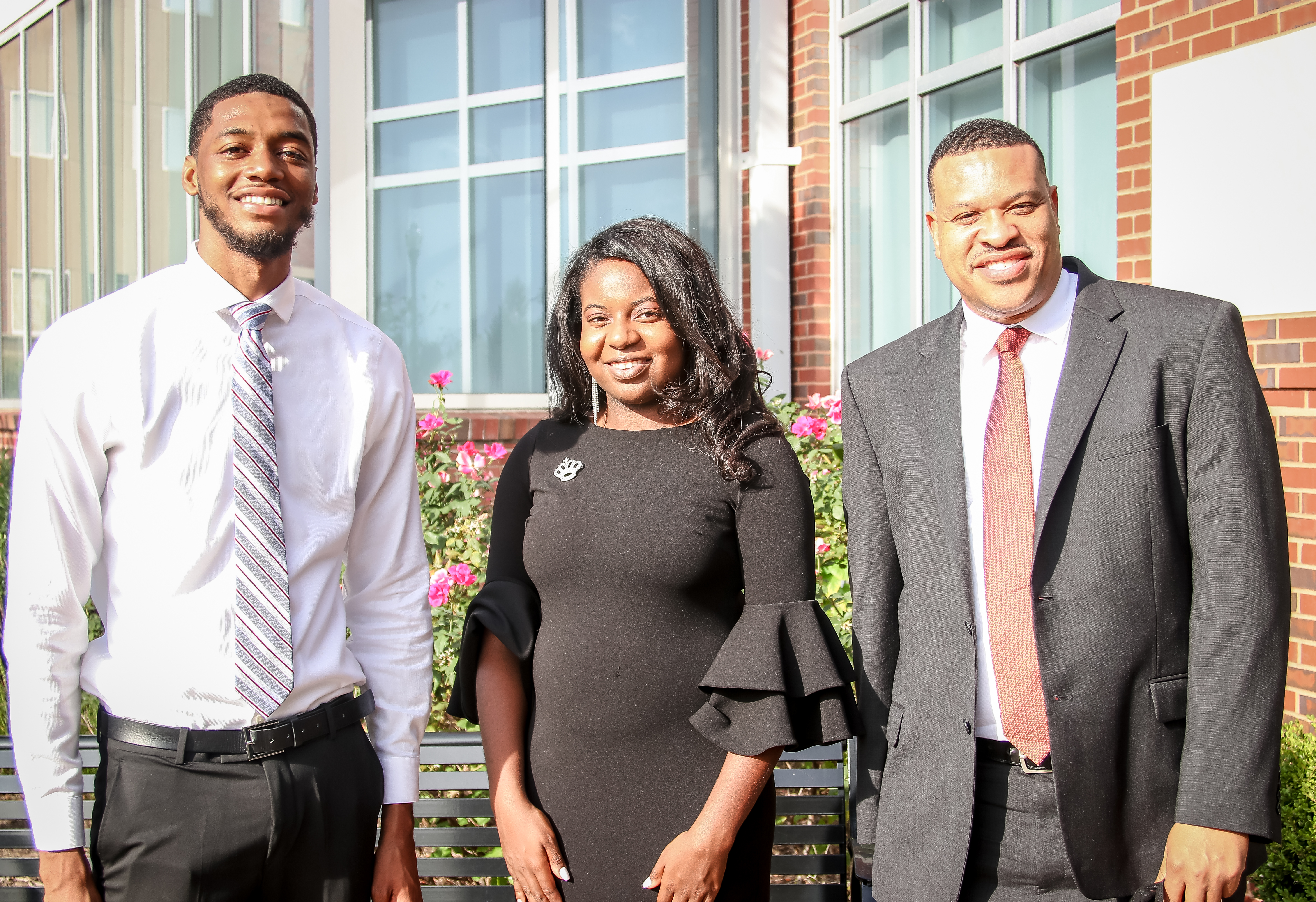 The President and Campus Royalty
Dr. Bradford met with Mister Harris-Stowe State University, Justin Pearson and Miss Harris-Stowe State University, Jasmine Blackburn to discuss their vision and platforms for the Fall 2020 semester. They also walked around campus meeting and talking to Harris-Stowe students.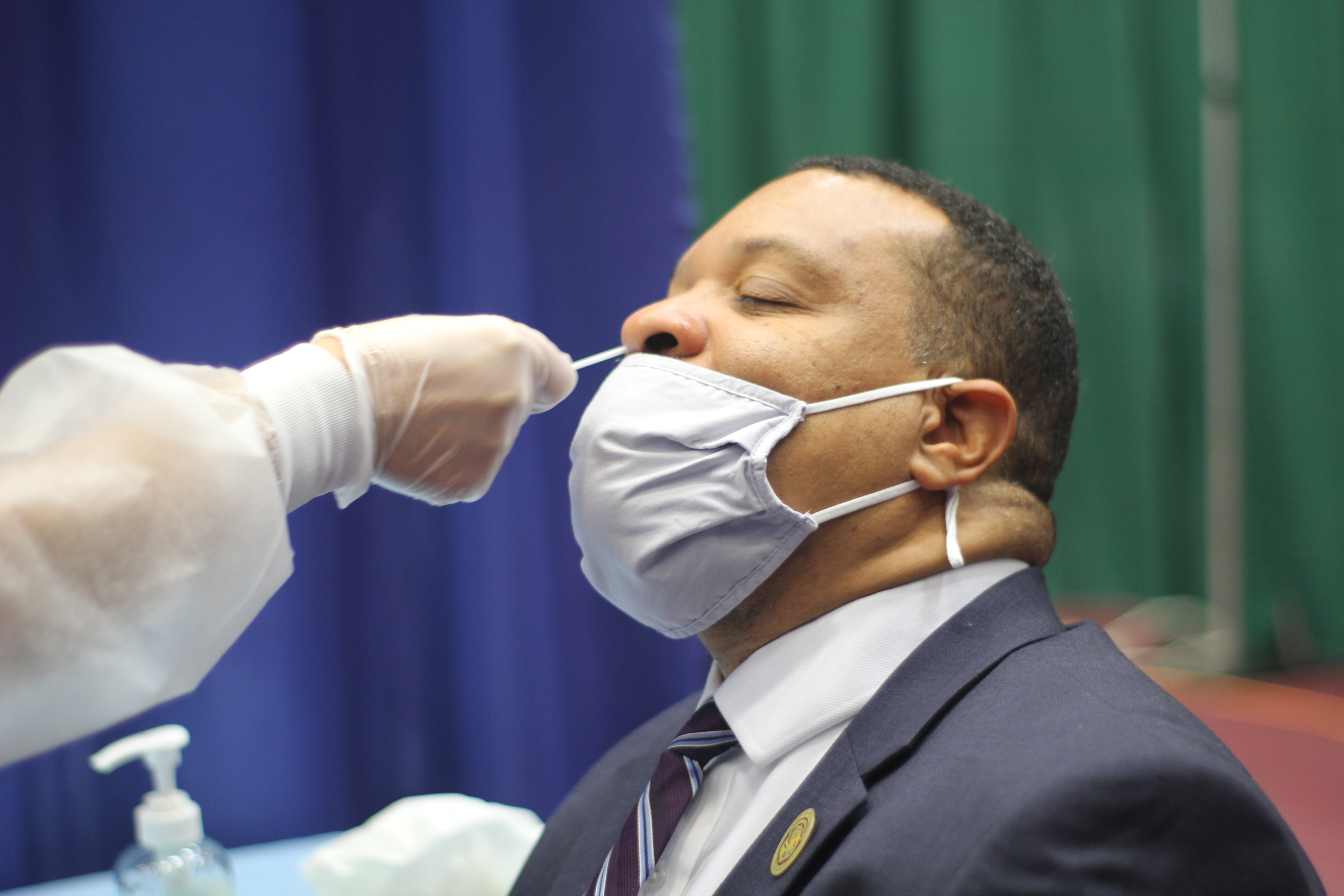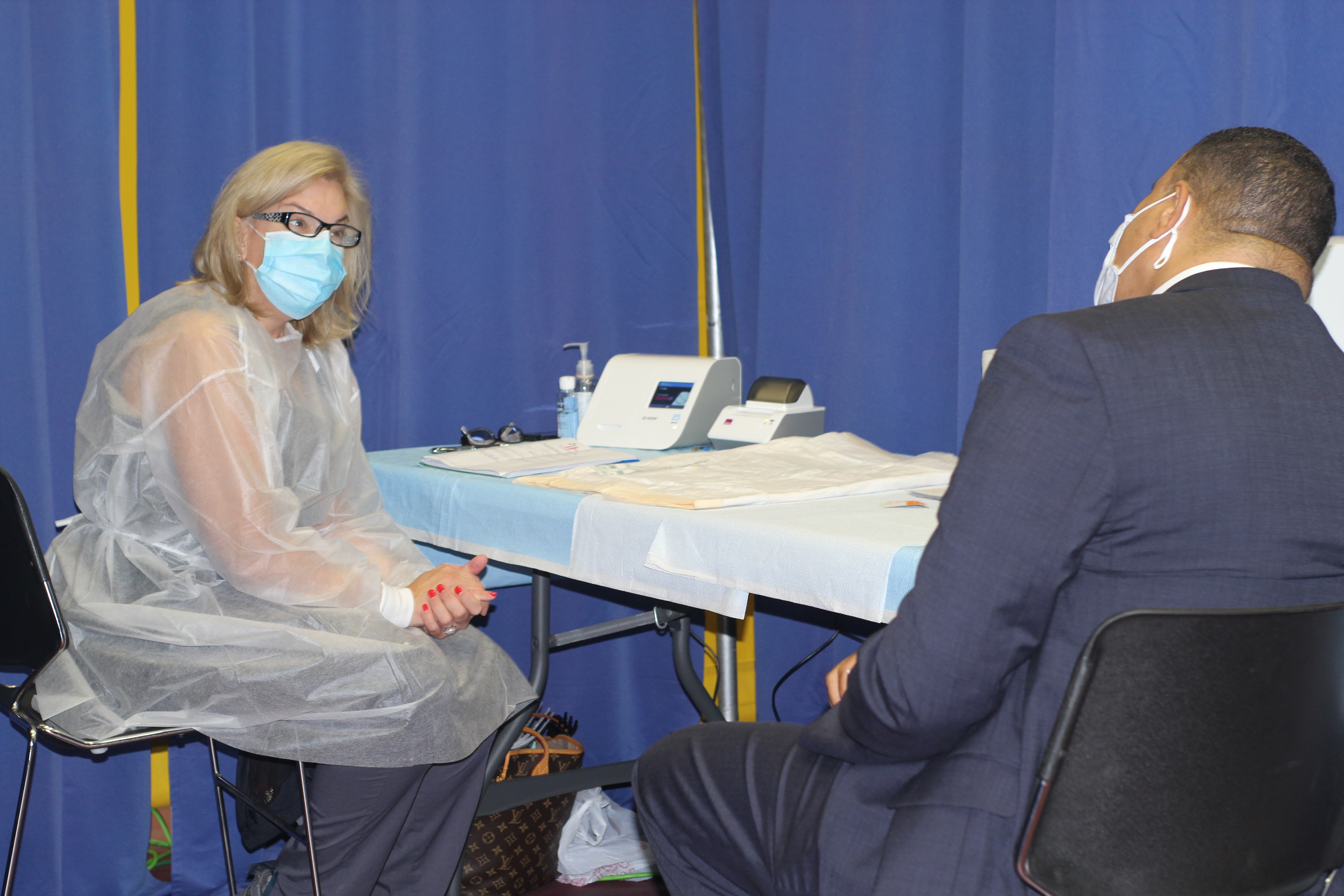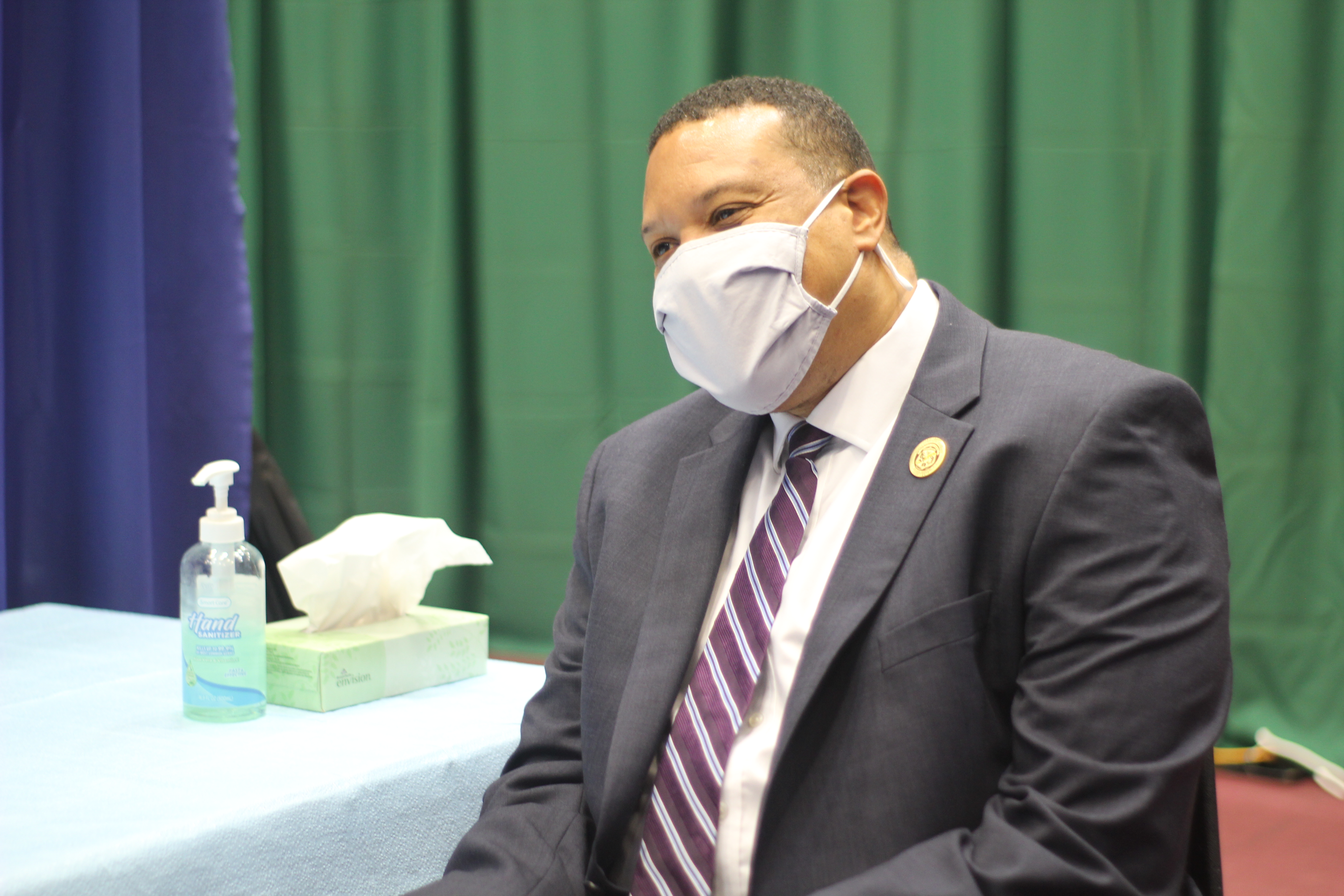 The President undergoing COVID-19 testing
Dr. Bradford is pictured having his nose swabbed during his COVID-19 testing. Employees undergo COVID-19 testing frequently in efforts to help slow the spread of COVID-19. The university created a COVID-19 task force as well as enforced new policies, produres and safety measures to ensure students, faculty and staff were able to return to campus safely.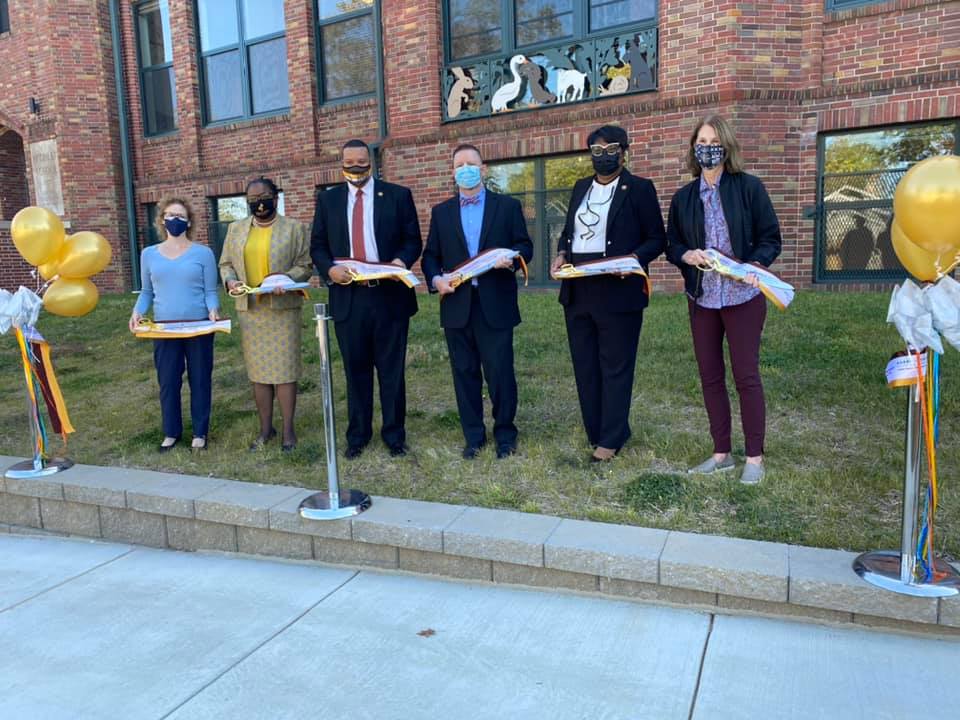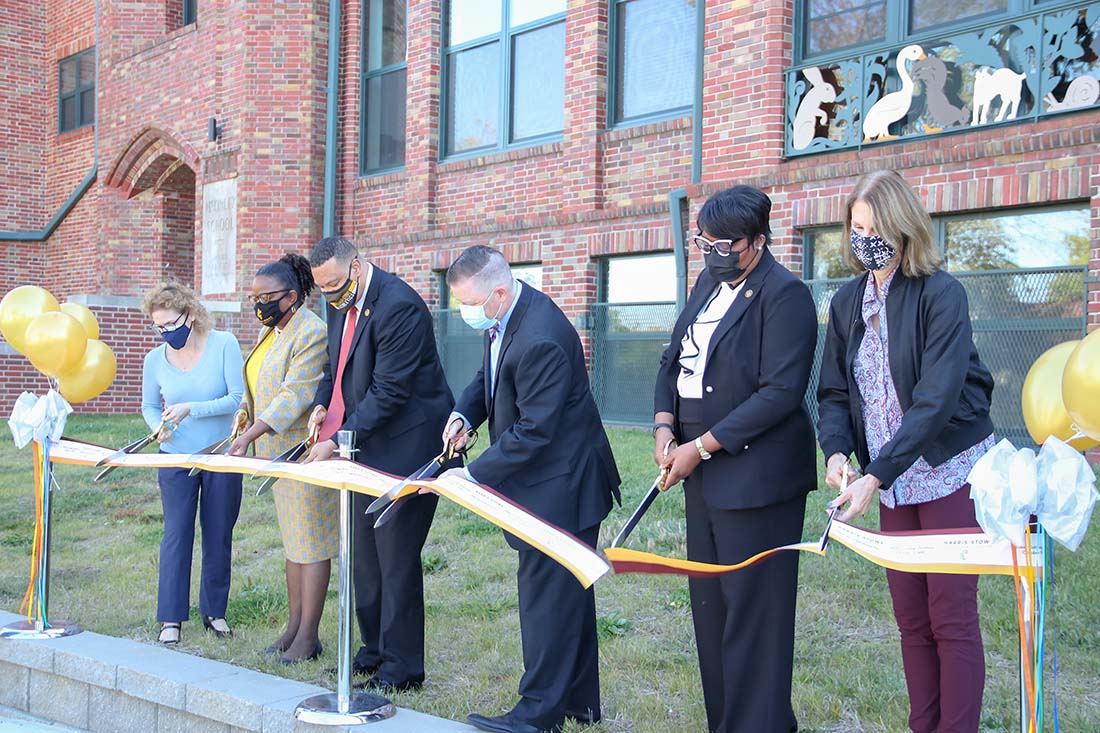 Community Impact Network Education Center Ribbon Cutting
Harris-Stowe State University and the Community Impact Network have partnered to open the Harris-Stowe State University Community Impact Network Education Center to provide higher education and workforce development opportunities to underserved populations throughout the community. The center will partner with other community and education organizations to offer Early College Programs, Dual Enrollment, TRIO Programs (Educational Talent Search and Upward Bound), Continuing Education and HiSet Testing.

The center will have general classrooms, computer labs, multipurpose community rooms, gymnasium, and administrative offices. Its central location and size make it the ideal connector for underserved neighborhoods.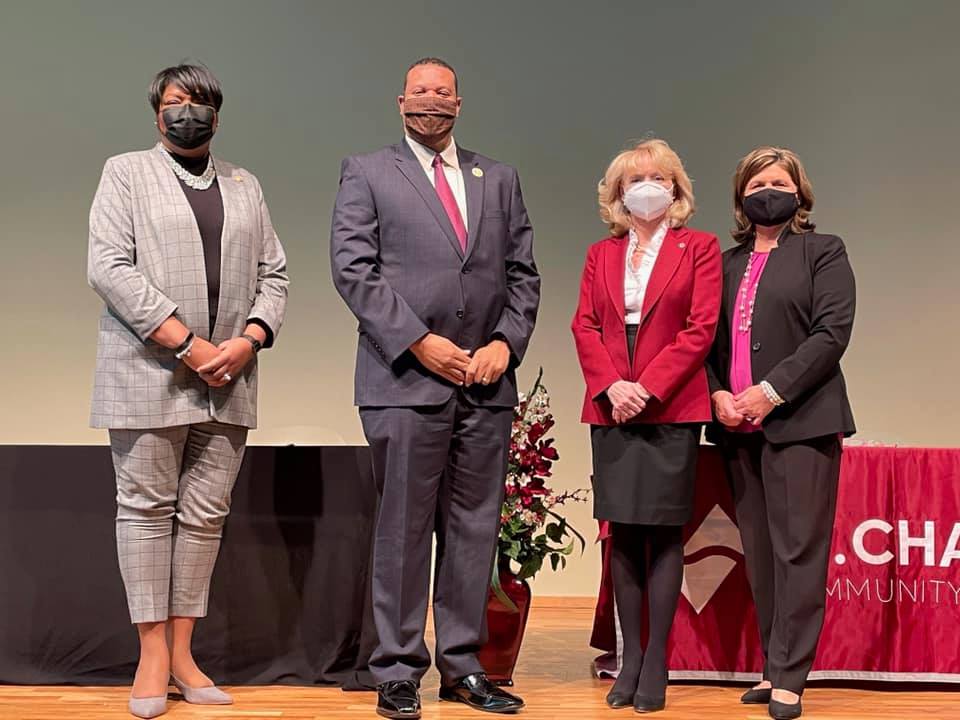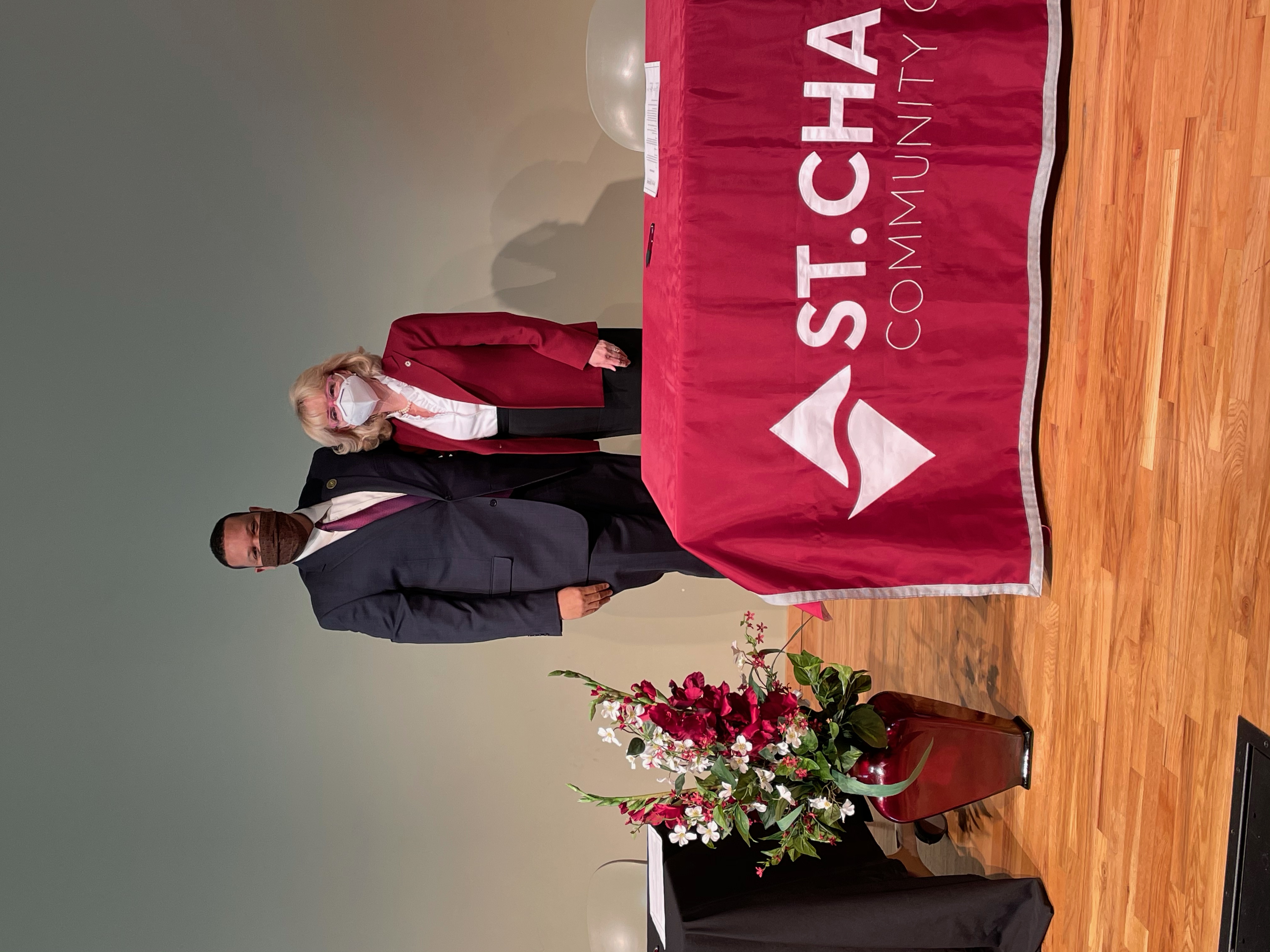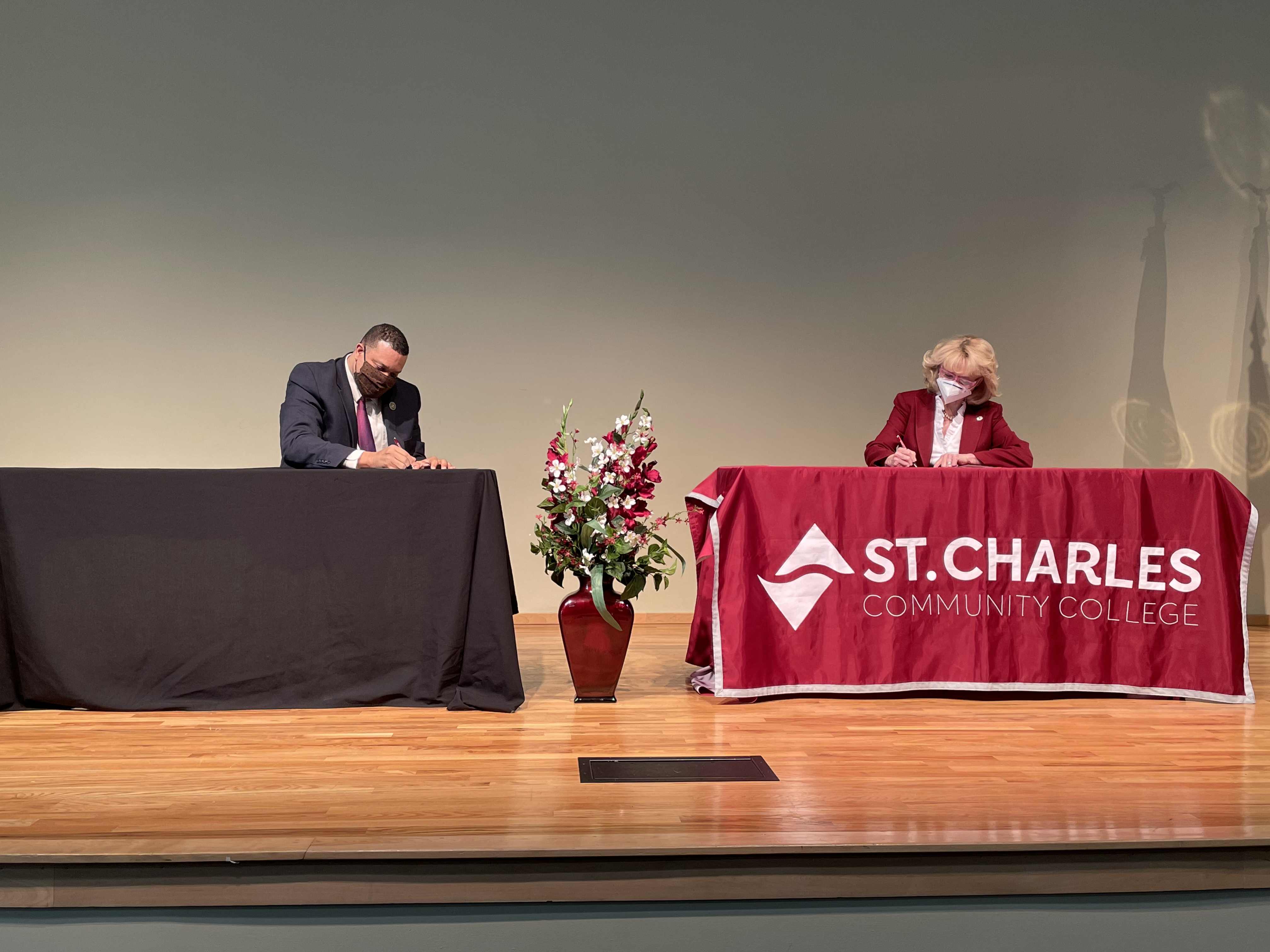 St. Charles Community College partnership signing
St. Charles Community College and Harris-Stowe State University are partnering to create a joint admissions program for area students. This is the first such agreement between a community college and a Historically Black College and University in Missouri. An official signing ceremony between the two higher education institutions took place December 10 at 11 a.m. on the St. Charles Community College Campus. Harris-Stowe State University President, Dr. Corey S. Bradford is hopeful this partnership will make college more accessible for all students.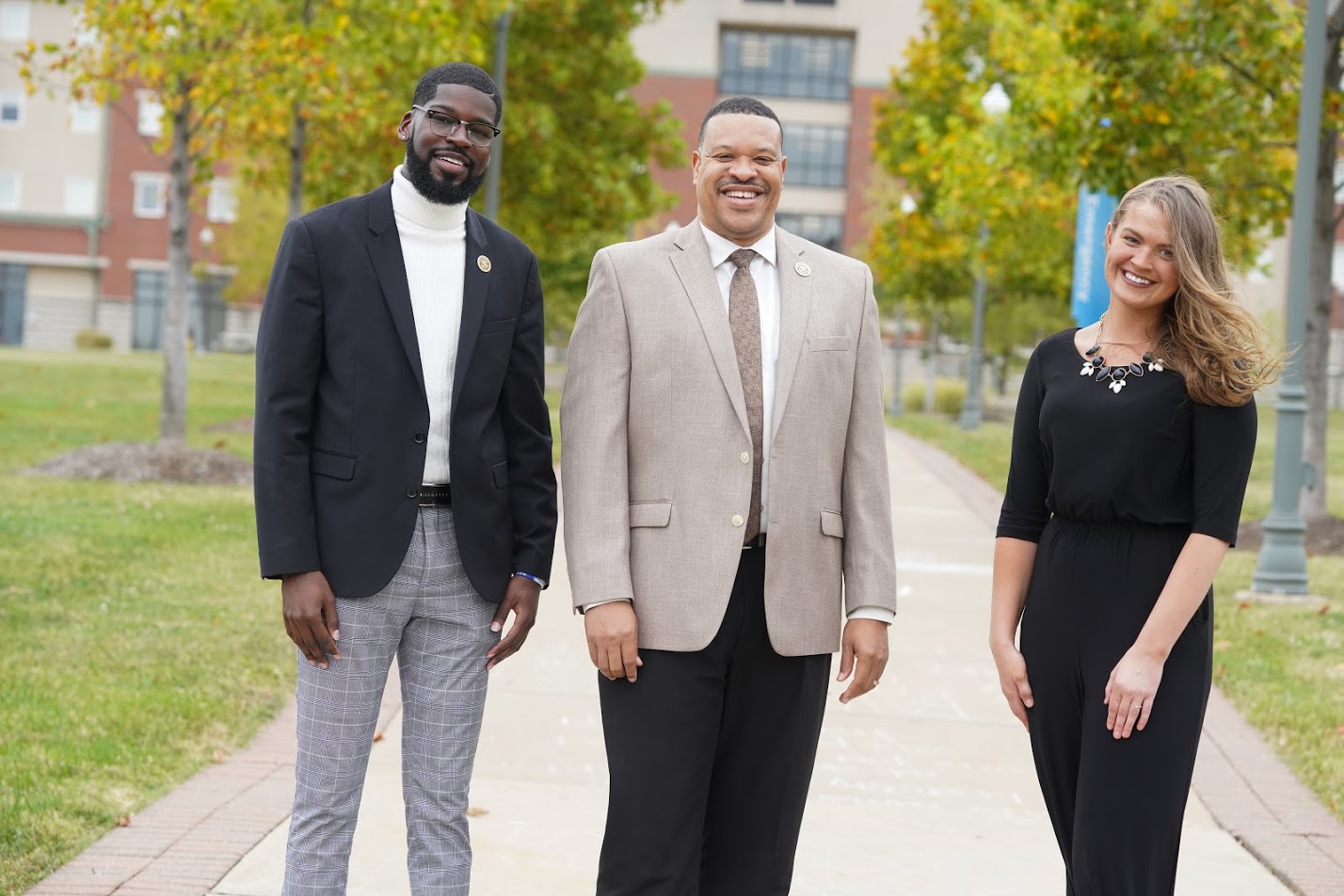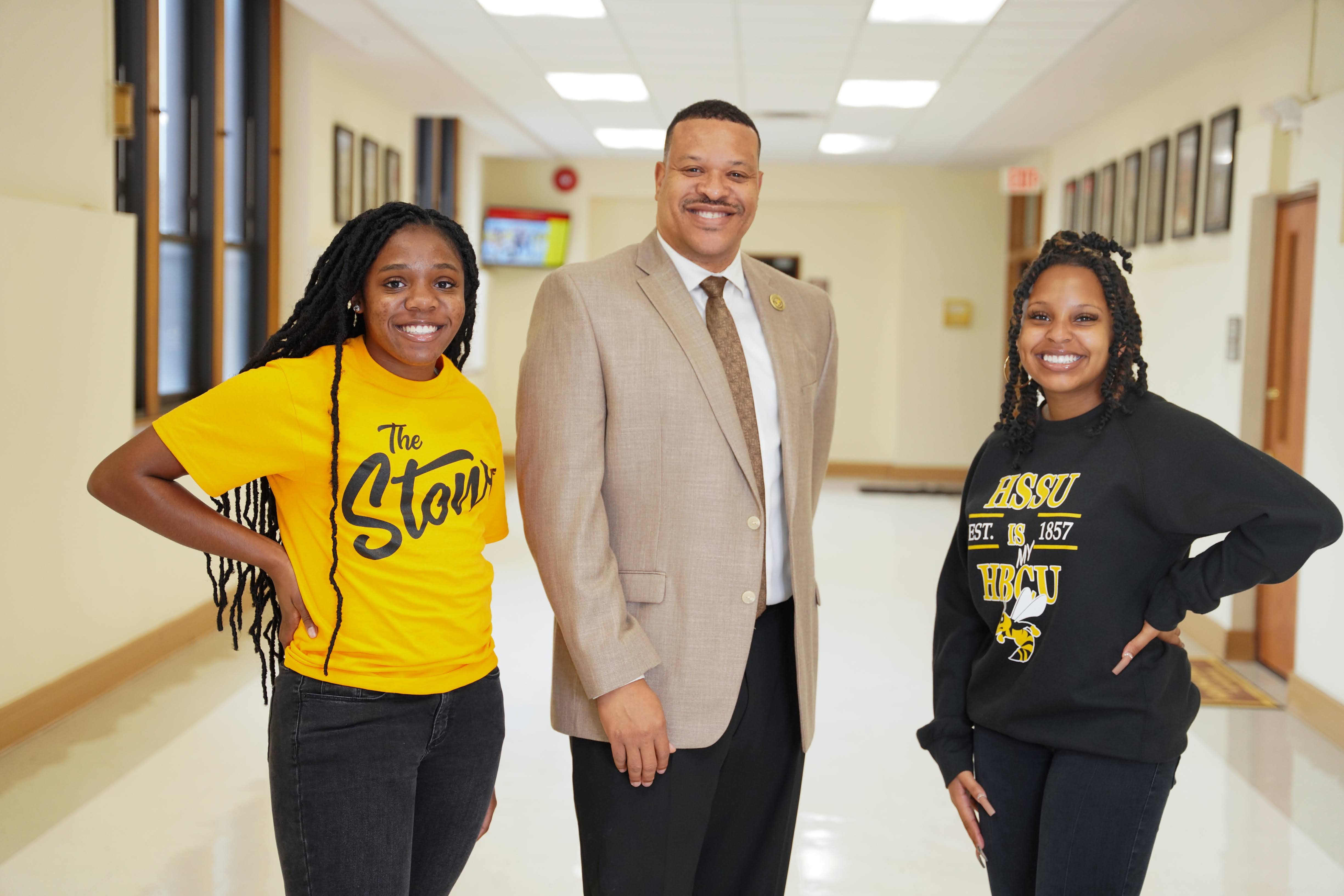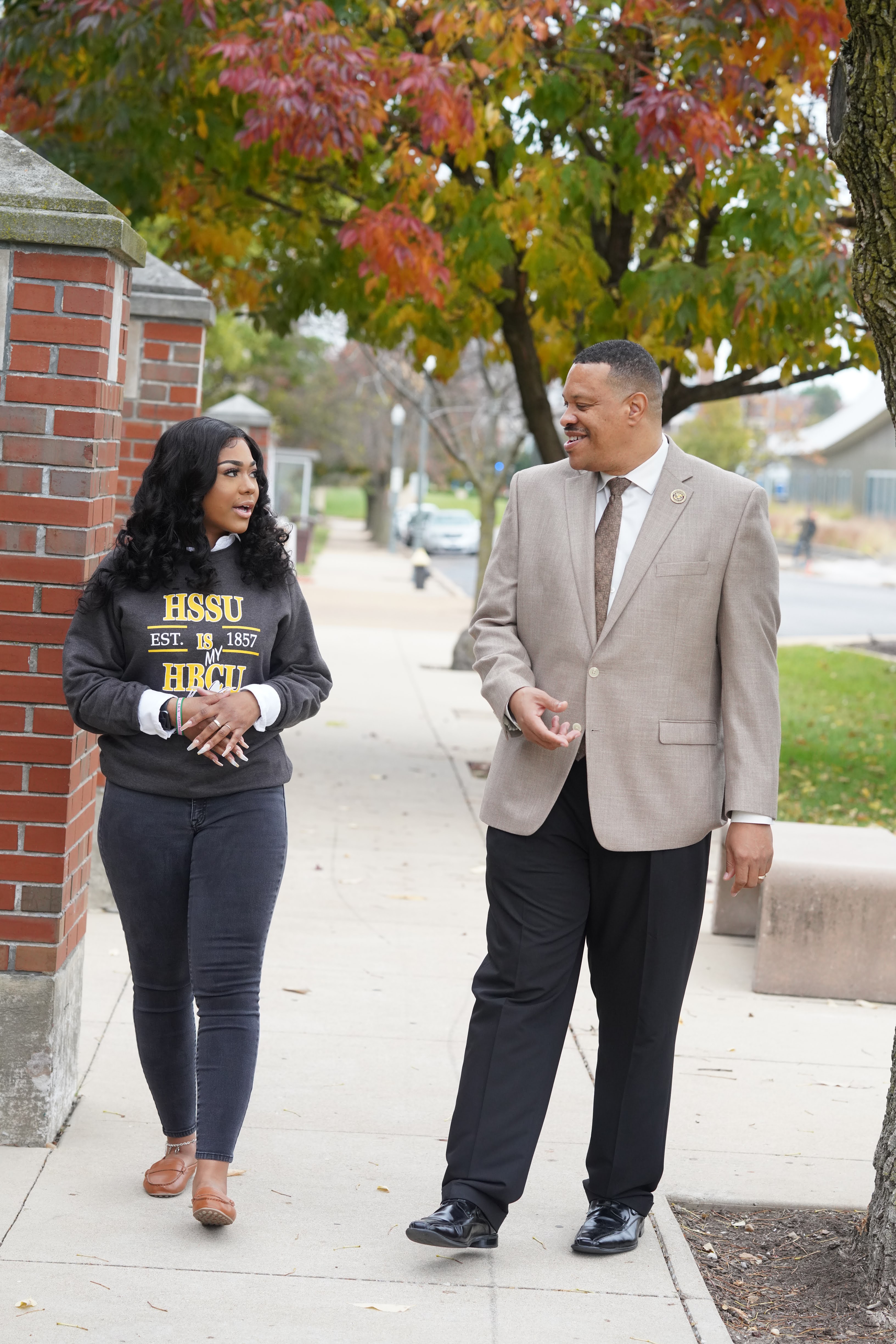 IBM US $2 Million Collaboration with Harris-Stowe
Harris-Stowe State University received $2 million in resources from IBM for a digital skills program that helps train students in technologies like artificial intelligence (AI), blockchain, data science, cybersecurity, cloud and quantum.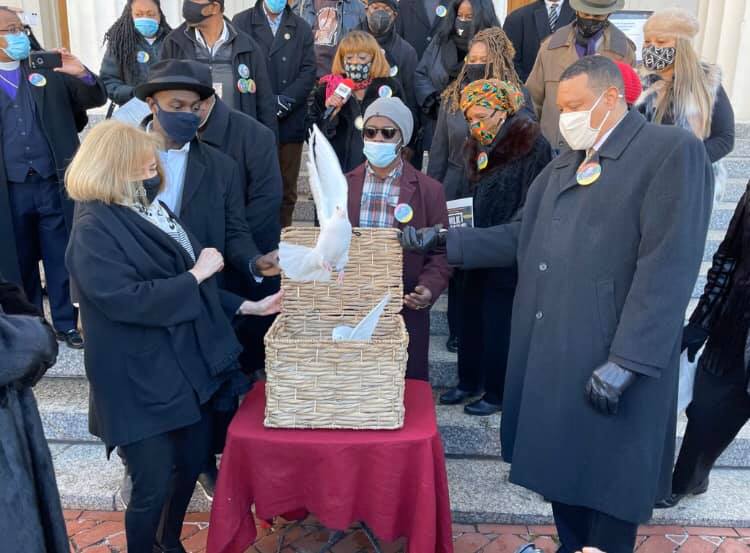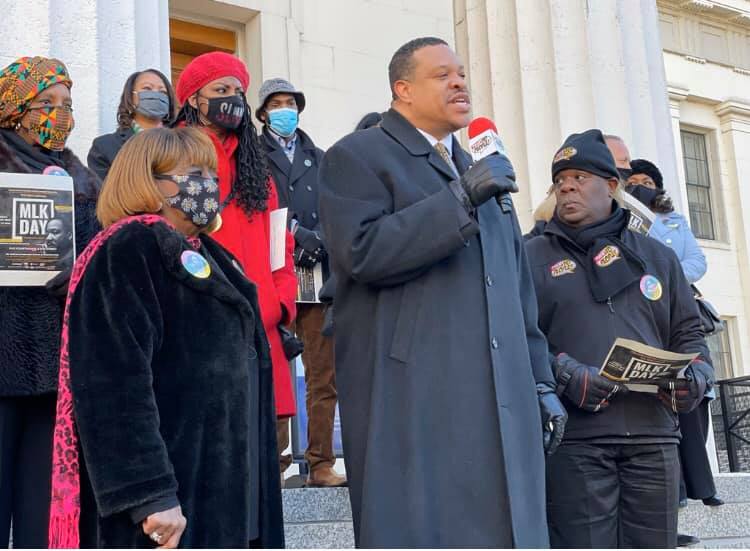 Dr. Martin Luther King, Jr. Holiday Committee of St. Louis' 52nd Annual Celebration
The Dr. Martin Luther King Jr. Holiday Committee held the annual event to celebrate "the life and legacy of the civil rights pioneer." The event began at 9 a.m. at the Old Courthouse in downtown St. Louis. St. Louis Mayor Lyda Krewson, Harris Stowe State University President Dr. Corey Bradford and other elected officials and community leaders participated in a brief program. After their remarks, the "Motorcade March" began.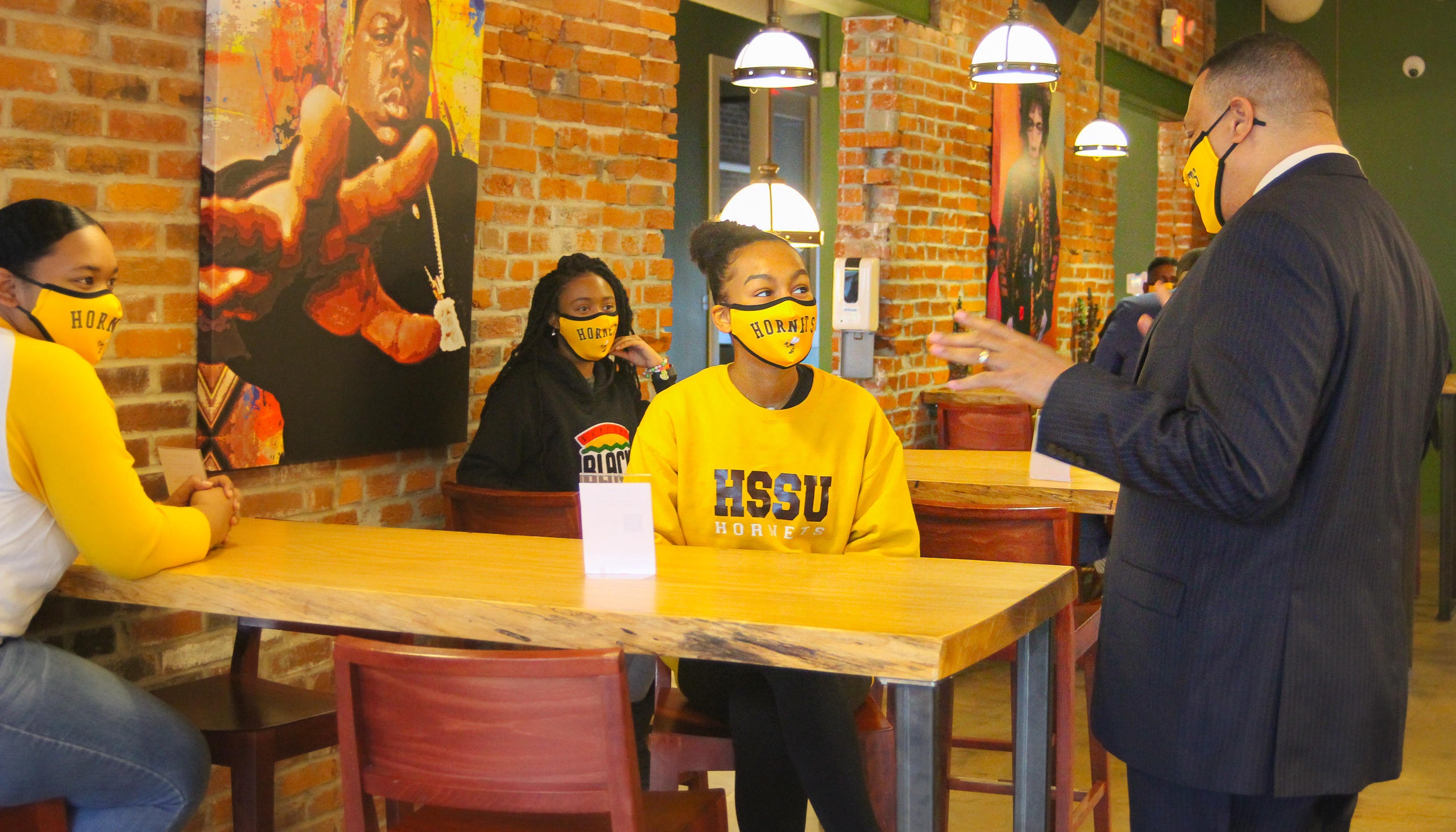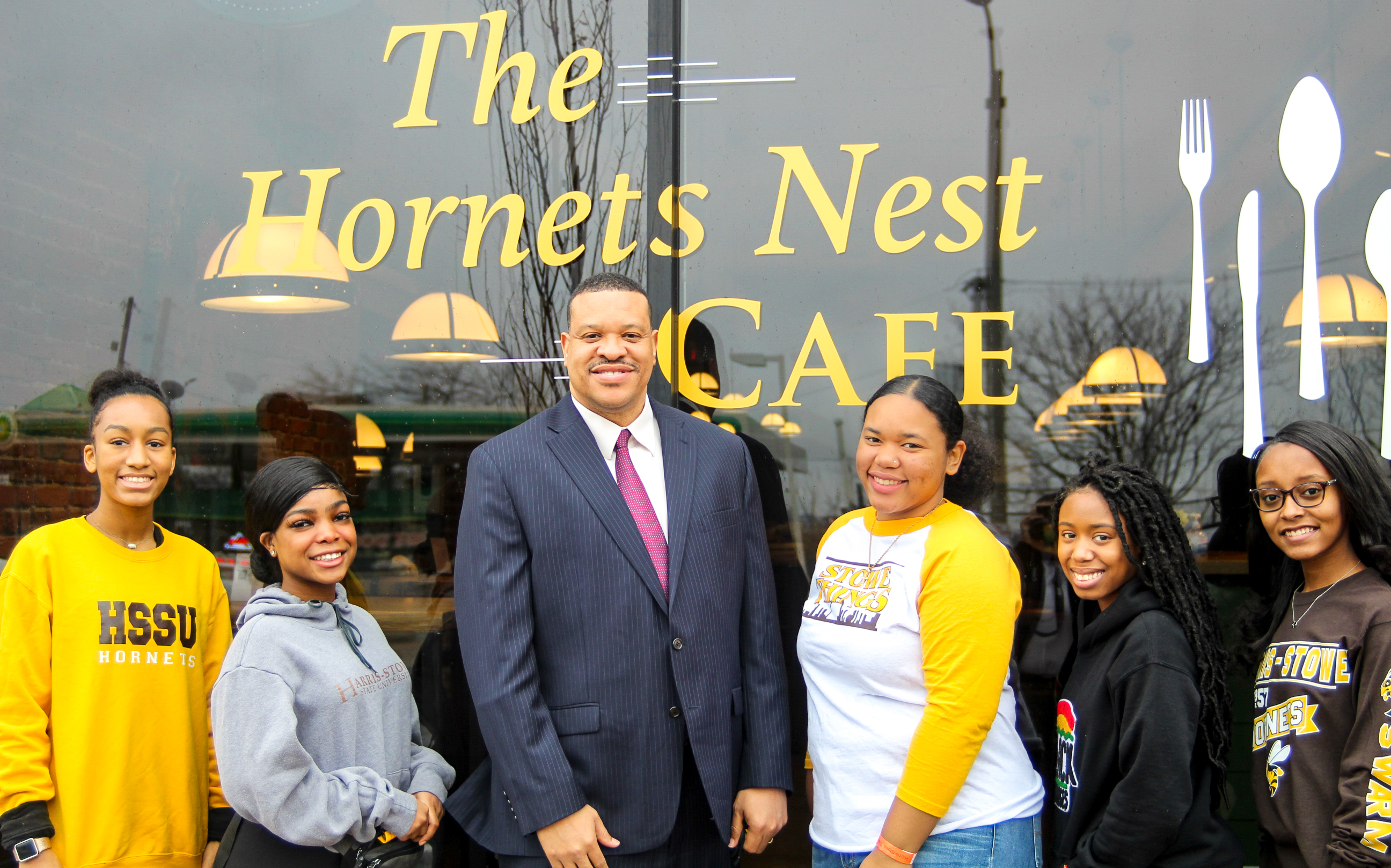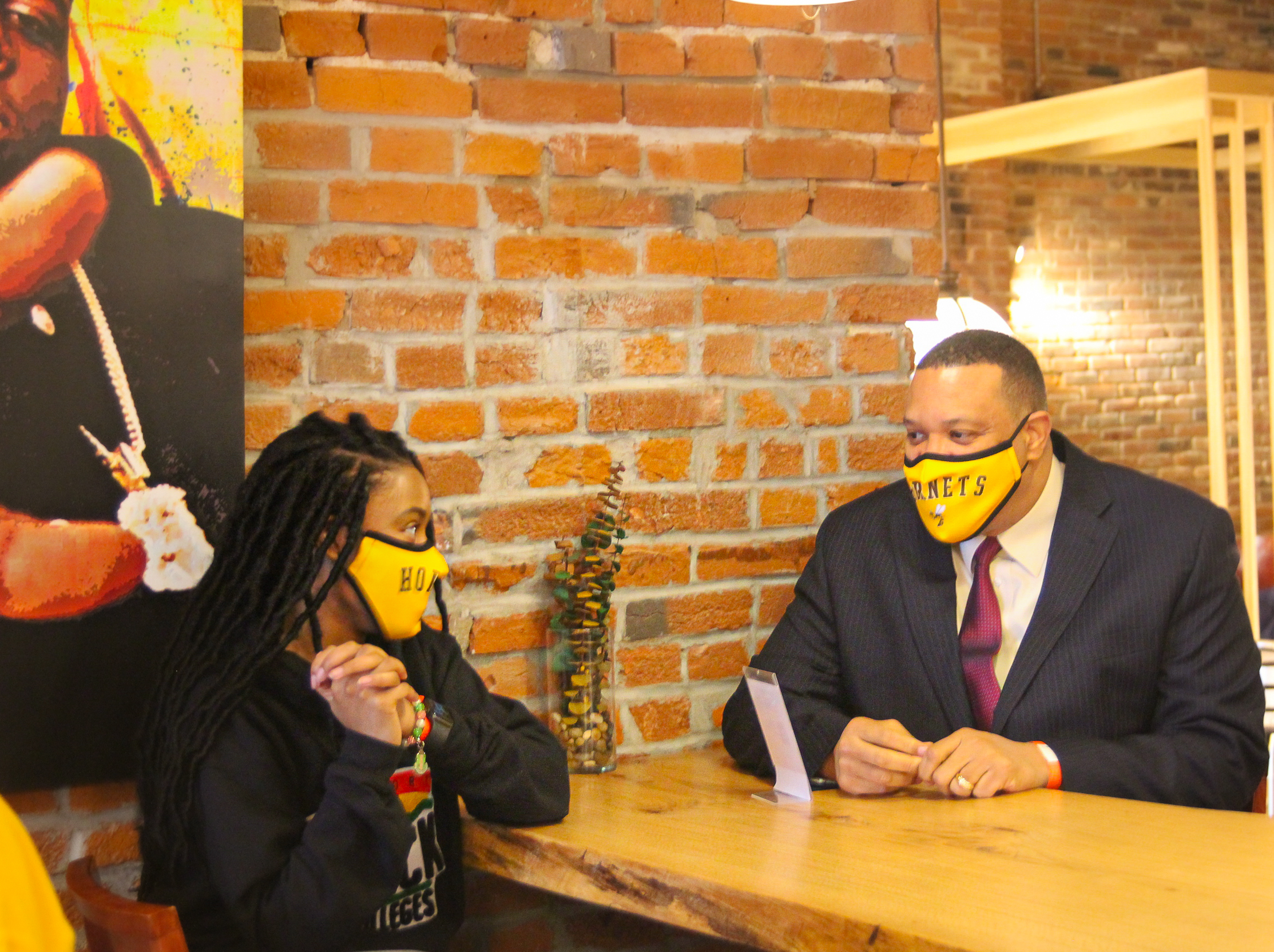 Dr. Bradford meets with students at Hornets Nest Cafe
Dr. Bradford met with student leaders including RA's, student athletes and Student Government Association executive members to discuss strategies for improving student life on campus in the future. Dr. Bradford shared some of his ideas and his vision for Harris-Stowe State University with the students.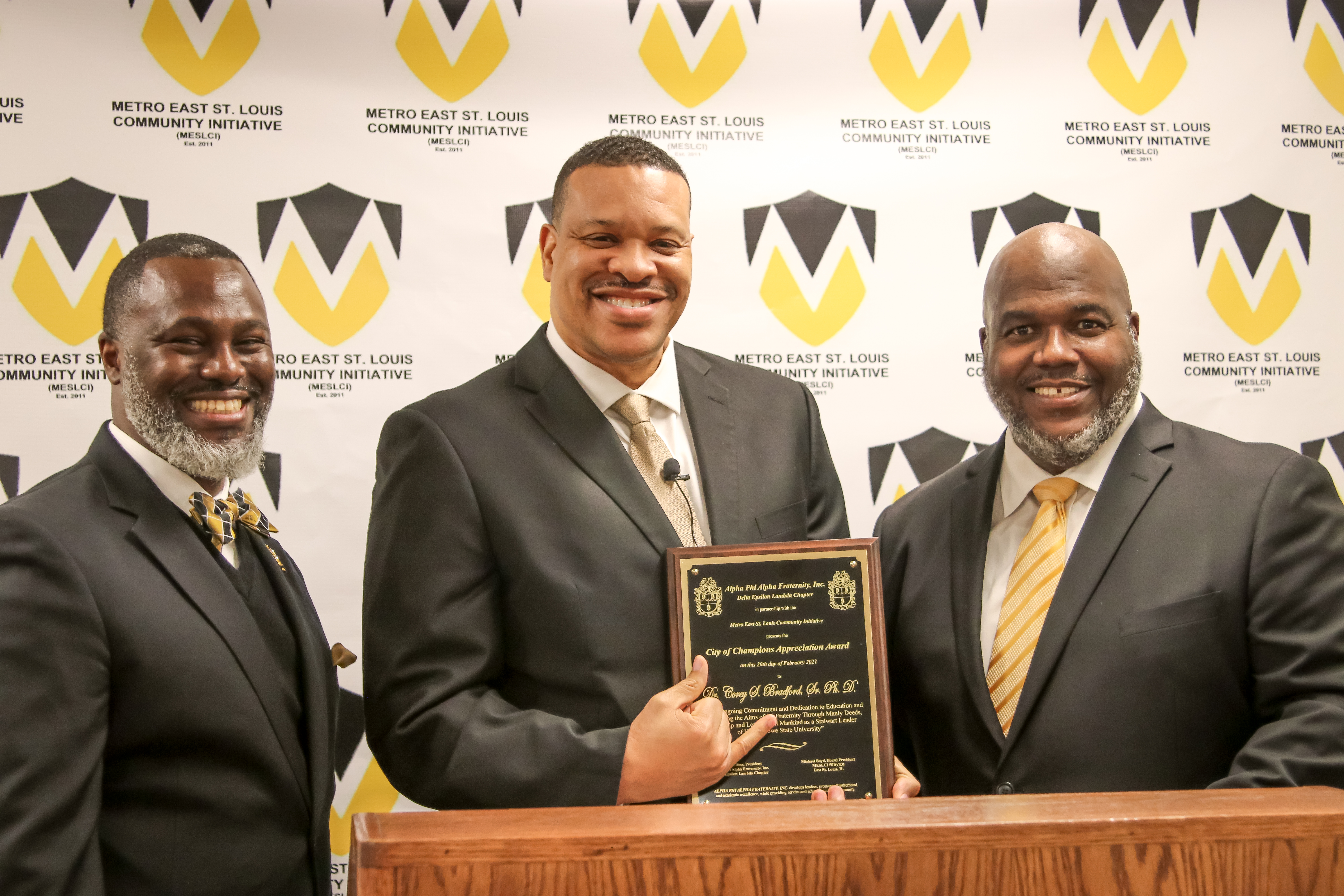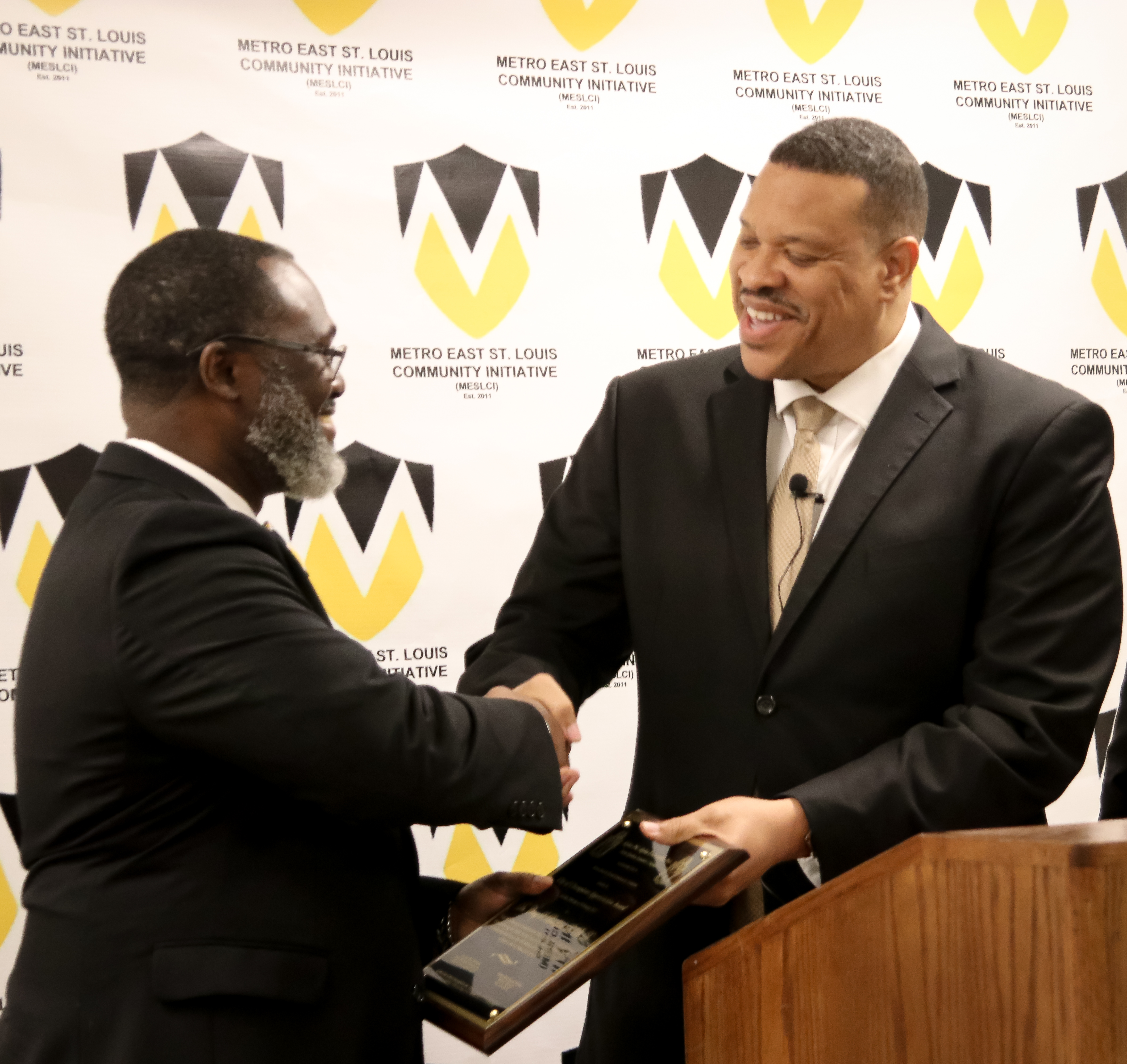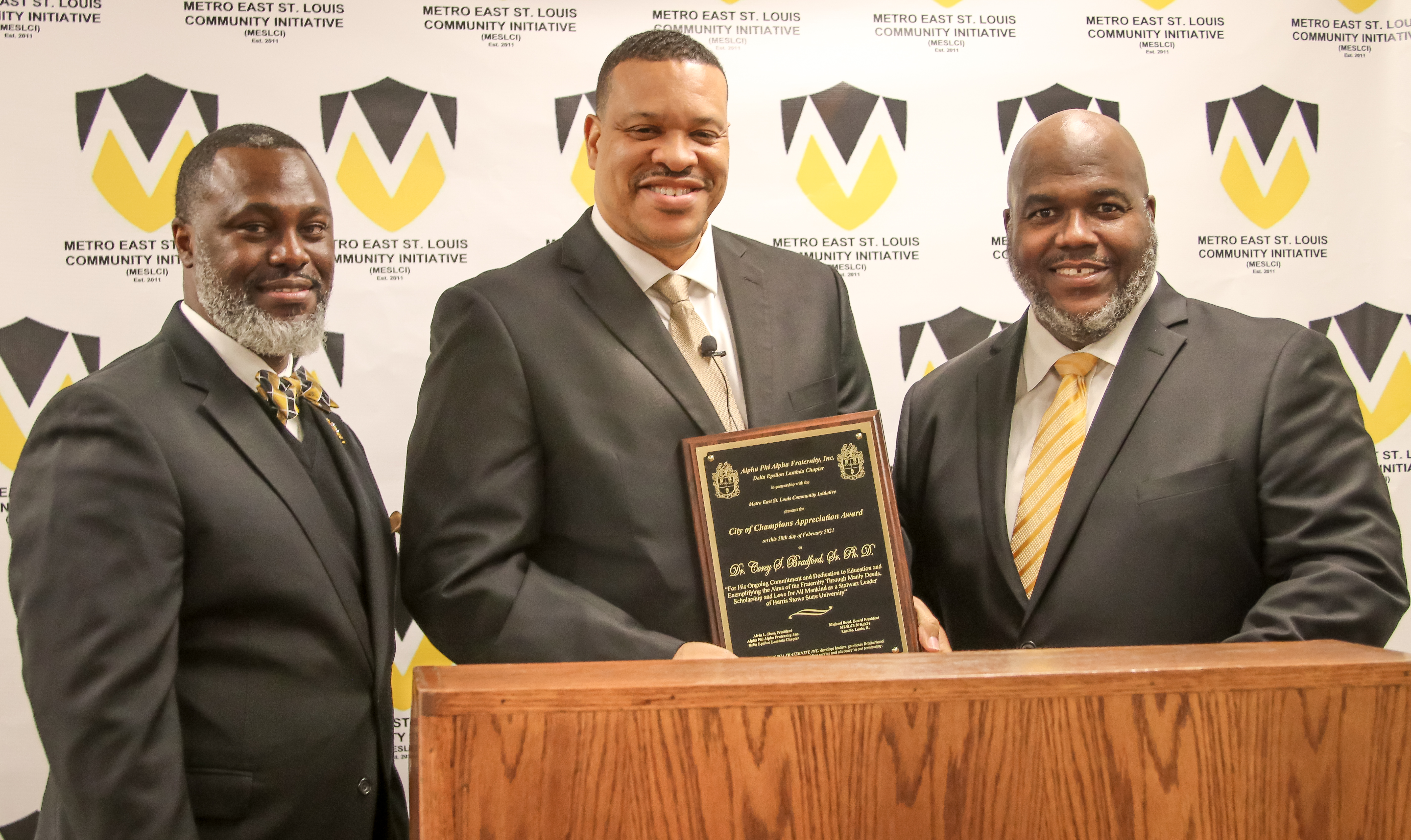 Dr. Bradford serves as City of Champions Keynote Speaker
Dr. Bradford served as the 2021 Keynote speaker for the Annual "City of Champions" Luncheon on Saturday, February 20 from 12 p.m. until 2 p.m. During his speech, he thanked the organization and program chair, announced the honorees, and then began the message. His message centered around "paying it forward".
"I have personally found that there is nothing quite as rewarding as being able to be of service to others," Dr. Bradford said. "Though we don't ever need a reason to help others and make a difference, I have experienced firsthand that life acts as an echo – the more we sincerely extend our time, talents and energy to aid another, the more blessings and good fortune we receive in return. As Harris-Stowe State University, we are constantly creating opportunities to pay it forward. Our goal is to create life-changing opportunities for students right here in St. Louis and the metro east."