Meet Harris-Stowe State University's 20th President, Dr. Corey S. Bradford, Sr., Ph.D.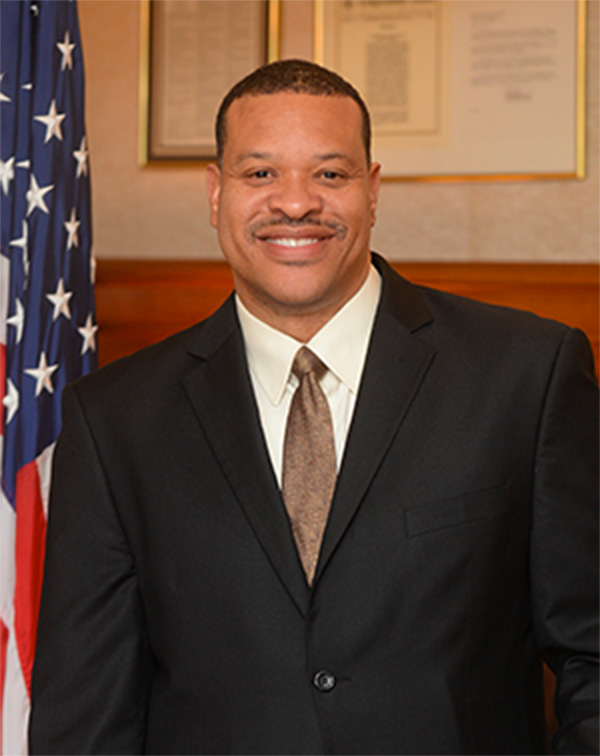 Dr. Corey S. Bradford, Sr., began his tenure as the 20th President of Harris-Stowe State University on May 1, 2020.
With more than 27 years of higher education experience, Dr. Bradford was unanimously selected by the Harris-Stowe State University Board of Regents to serve as the institution's leader based on his vast leadership experience, financial acumen, and student-centered focus.
Dr. Bradford comes to Harris-Stowe from Prairie View A&M University where he served as the Senior Vice President for Business Affairs. At Prairie View, he developed an extensive record of accomplishment of working with students, faculty, staff and alumni, along with local business and civic leaders, to advance the university's mission. He also spearheaded many improvement projects in line with the university's strategic plans, including over $300 million in enhancements of the overall physical condition of the campus, making it one of the most attractive in the Texas A&M System and the completion of a state-of-the-art football stadium. Additionally, Dr. Bradford improved overall financial health and compliance through a significant growth in the endowment and a fifty percent increase in the annual operating budget, increased public-private partnerships with third parties to expand the number of nearby amenities available to the campus community, and the creation of a summer internship program for students.
Prior to joining Prairie View, Dr. Bradford worked in the Southern Illinois University (SIU) System as Assistant Vice President for Financial and Administrative Affairs and Ethics Officer and as the Assistant to the Vice President for Planning and Budget. During his time with the SIU system, he played a role in securing $3 billion in state appropriations.
Dr. Bradford earned a Bachelor's Degree in Mathematics and a Master's Degree in Applied Mathematics and Statistics from Southern Illinois University Edwardsville. He received an educational certificate from the Harvard Institute for Management Development and earned his Ph.D. in Higher Education Administration from Southern Illinois University Carbondale. He has research interests in resource management, school finance, and performance-based funding. Dr. Bradford has also written grant proposals and taught at undergraduate and graduate levels.
Dr. Bradford has served in numerous national leadership positions including The National Association of College and University Business Officers Board of Directors; The Southern Association of Colleges and Schools Commission on Colleges (SACSCOC) Financial Reviewer; The Greater Houston Partnership Regional Economic Development Advisory Committee; Waller County Economic Development Council Board Member; and NW Houston Chambers of Commerce.
He currently serves on the board of directors of the Cortex Innovation Community and the Greater St. Louis Area Council of Boy Scouts of America. He is a member of the Greater St. Louis, Inc., an alumnus of the Mathews-Dickey Boys and Girls Club and a member of the Missouri Botanical Garden Community Relations Advisory Group.
Dr. Bradford is a St. Louis native and has been married for 27 years to Dr. Josette E. Bradford. Together, they have adult twins who are recent college graduates.