Donate in Memory of Thelma Cook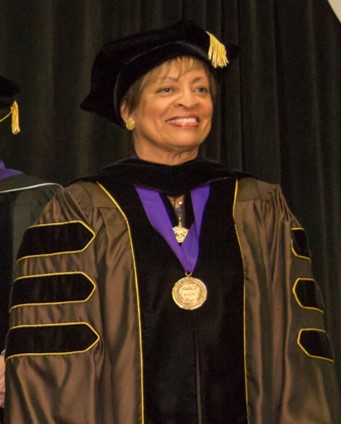 As a tribute to the life and legacy of Dr. Thelma V. Cook, immediate past chair of the Harris-Stowe State University Board of Regents, a scholarship fund has been established. Named the Emeritus Chairwoman Thelma Cook Scholarship Fund, this ongoing effort will provide Harris-Stowe students with needed financial support to help fulfill their dream of acquiring a college degree.
Dr. Cook chaired the Harris-Stowe Board of Regents from 2011 – 2015 and was a member since 2009. She led the most recent presidential search committee and was an ardent supporter of the Board's choice.
Scholarship requirements and an application will be available via the University's Office of Financial Aid.
For more information, please contact the Office of Institutional Advancement at (314) 340.3386.