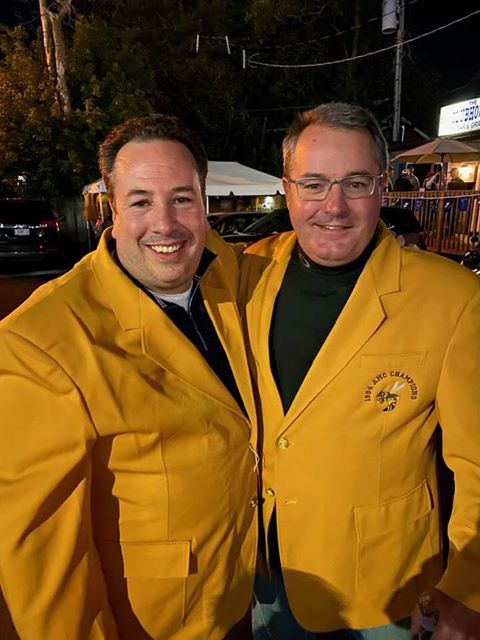 Dave Buss is a 1995 HSSC/HSSU alum with a bachelor's degree in Education. After graduation, he was hired by Anheuser-Busch in Sales and Marketing.

"They moved me to Los Angeles in 1997," Buss said. "I have lived in Redondo Beach, California where I operate my own real estate and mortgage brokerage since 2004."

Buss gave a special shout out to Coach Bilbrey and Ms. Valerie Beeson. He said, "Without them, hundreds of athletes would have never earned degrees."

He discussed how being a student athlete at HSSU benefited him and had a positive impact on his life.

"My baseball scholarship to Harris-Stowe literally changed my life's path, as I was out of school, working full time, and had few options," Buss said. "My 1994 baseball teammates recently received gold jackets commemorating the 25th Anniversary of our last baseball conference championship."

He gave special thanks to, "the entire faculty and staff of Harris-Stowe for all they have done," and said to this day, he's a proud hornet!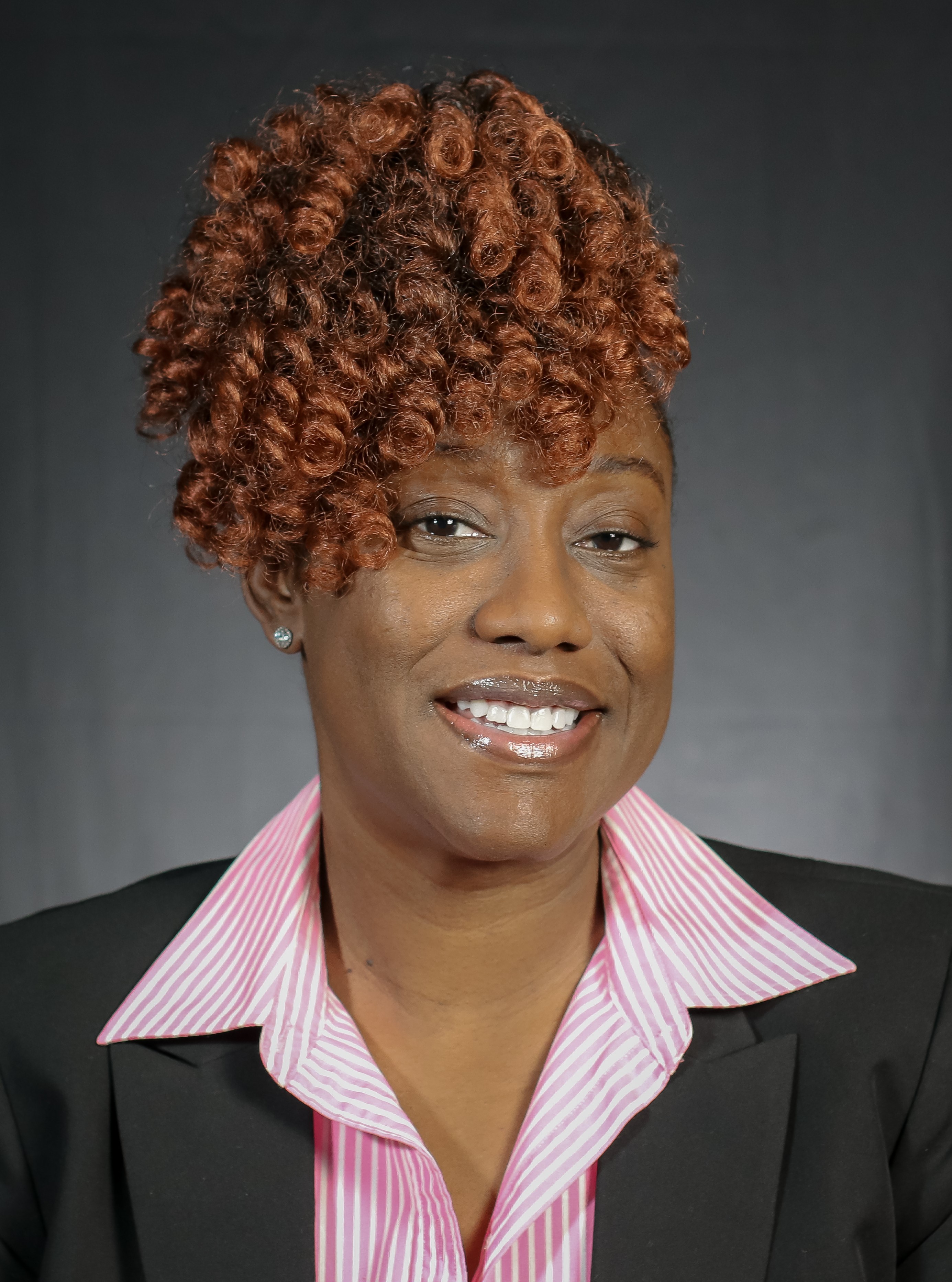 Shay Danrich is a 1999 HSSU alum with a Bachelor of Science in Business Administration.

Danrich is also a former HSSU employee. She worked at HSSU for 10 years as a Computer Lab Supervisor within the Information Technology Department.

Danrich currently works as a business consultant.

"I am dedicated to launching startups and providing services to entrepreneurs and small business owners to help grow their businesses," Danrich said.

In addition, she is an Author and an Entrepreneur, but recently, she's dedicated most of her time to her son's business, Mr. Fresh's Air Freshener and Deodorizer business.

Mr. Fresh's mission is to use this platform to promote emotional, mental, physical, and financial maturity, as well as self-esteem in African American boys.

"HSSU is truly my family, this is my HOME! HSSU is a part of my Living Legacy I'm passing on to my son, Joshua," Danrich said.

Learn more about her current venture, Mr. Fresh at: www.BeFreshNow.com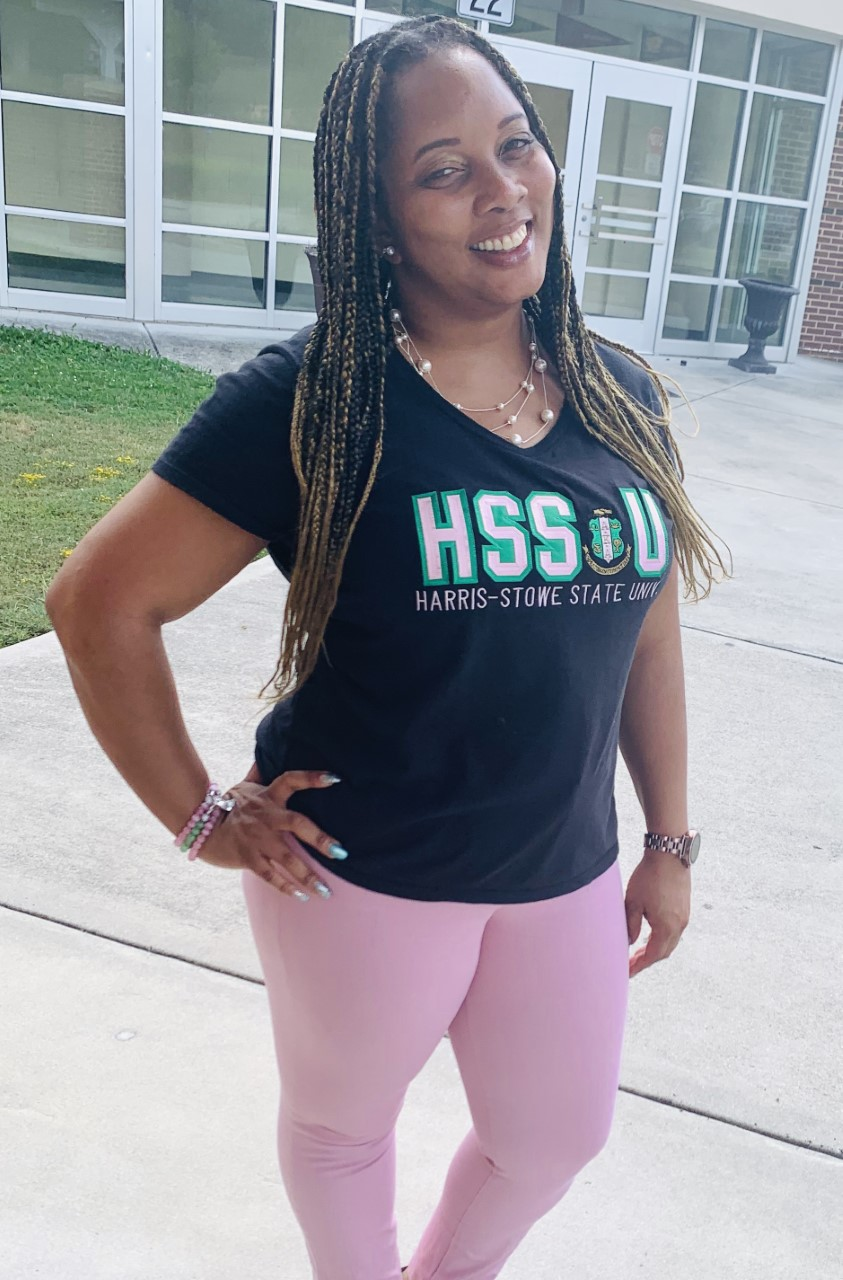 Krista Davis-Brown is a 1999 HSSC/HSSU alum with a bachelor's degree in Elementary Education. She also obtained her Masters in Early Childhood from the University of Phoenix and a Educational Specialist degree (ABD) in Teacher Leadership from Walden University.

She recalls some of her favorite memories at HSSU.

"While I was at HSSU, I served as the captain of the cheerleader squad for 3 years," Davis-Brown said. "I was also a proud member of the Illustrious Alpha Kappa Alpha Sorority, Incorporated (Beta Delta, Fall '96)."

She currently serves as an instructional Literacy Coach in the 4th largest school district in the state of Georgia. She has been an educator for 18 years.

"I have also served as a team lead and headed programs within the county," she said. "I have been given the honor of being selected as the Teacher of the Year."

As an educator, she lives by the words of Margaret Mead, "Children must be taught how to think, not what to think."

In 2017, she started her own business, A Klassy Koncept, "Where KREATIVITY is limitless with a Personal touch!" Her business specializes in personalized D9 items.

She encourages you all to check out her business pages
IG: @aklassykoncept
FB: A Klassy Koncept

She is also married with 3 beautiful children.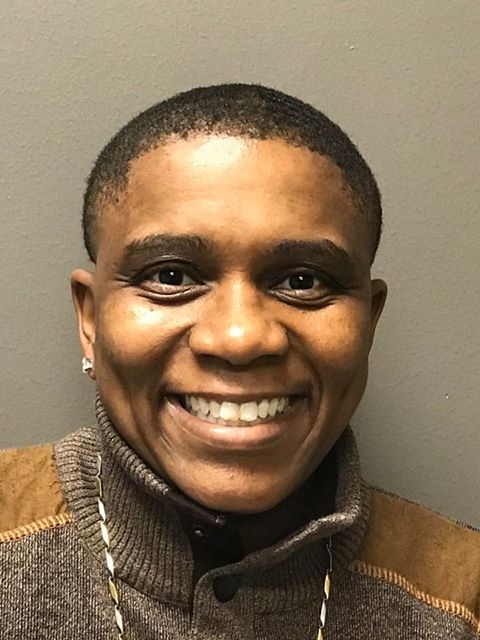 Minika N. Preston
is 2004 HSSU alum with a B.S. in Criminal Justice.
She currently resides in Bryan/College Station, Texas and works as a school teacher.
"I am proud I was the first in my immediate family to attend and complete a degree from a HBCU," Preston said. "I later went on and completed my Master's in Administration of Justice from the University of Phoenix."
She is the proud mother of a daughter who currently attends Baylor University and proud cousin to two more HSSU graduates!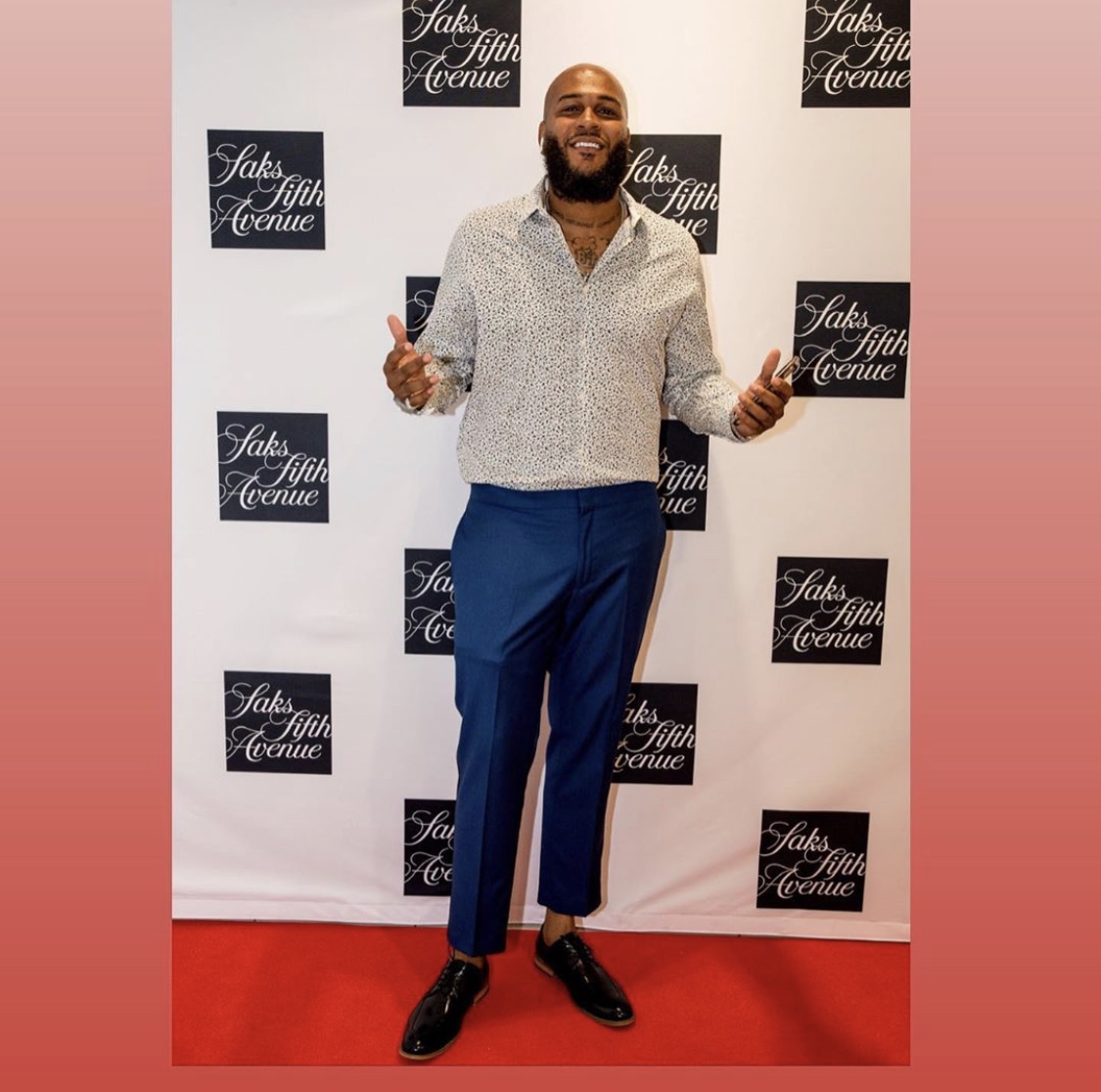 Phillip Stewart is a 2010 HSSU alum with a bachelor's degree in Criminal Justice with an emphasis in juvenile justice.

Stewart plays professional basketball for a ABA team called the St. Louis Spirits. He also coaches basketball and track and field at Maplewood Richmond Heights High-school.

In addition, Stewart is an independent contractor for People who suffer from mental illnesses, the owner of a CDS company that will be open by the start of the year and the President of the late Quinton Jackson's BPLR Legacy Foundation.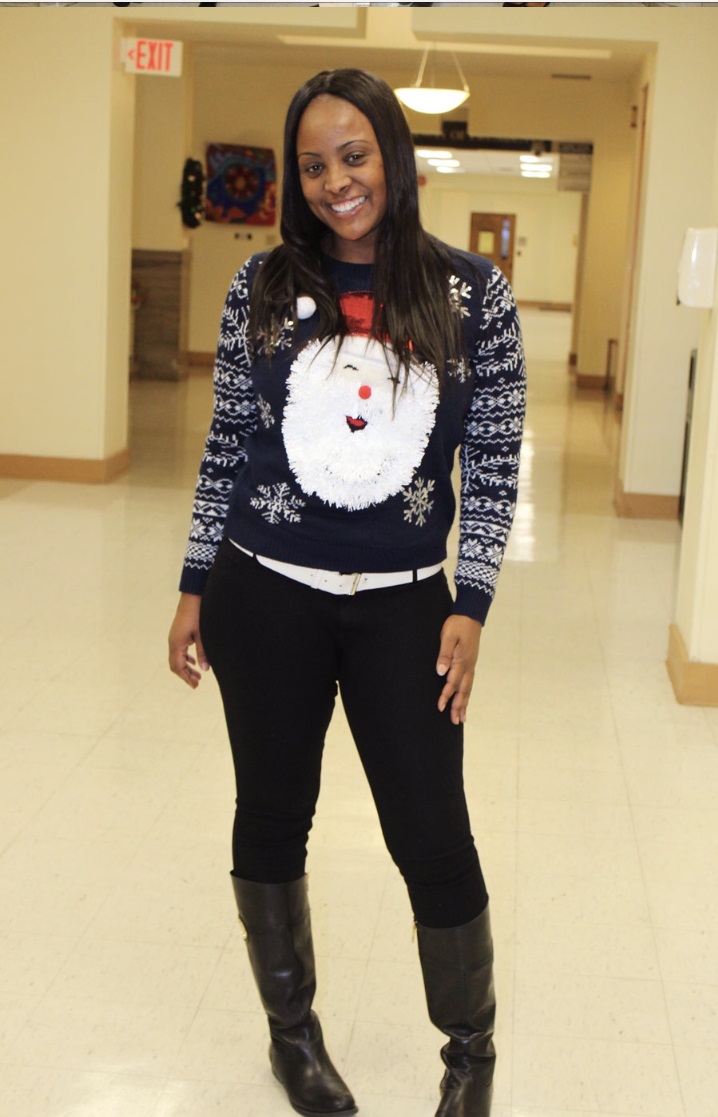 CaAndra Davis is a 2012 HSSU alum with a Bachelor's Degree in Criminal Justice. During her time at HSSU, Davis served as a student athlete on HSSU's women's basketball team.

"I played from 2007-2010," Davis said. "I was the starting shooting guard and averaged 14 points a game. We went to the National Tournament the year of 2007 and advanced to the 3rd round."

She recently received a promotion and transitioned departments.

"I worked in the office of Human Resources as an Administrative Coordinator for two years," Davis said. "I just transitioned to the Division of Academic Affairs as the Senior Administrative Assistant."

She is currently enrolled in the graduate program at Webster University in pursuit of a degree in HR Management.

"I have completed a total of 18 credit hours while maintaining a GPA of 3.5. and my anticipated graduation date is May of 2021," Davis said.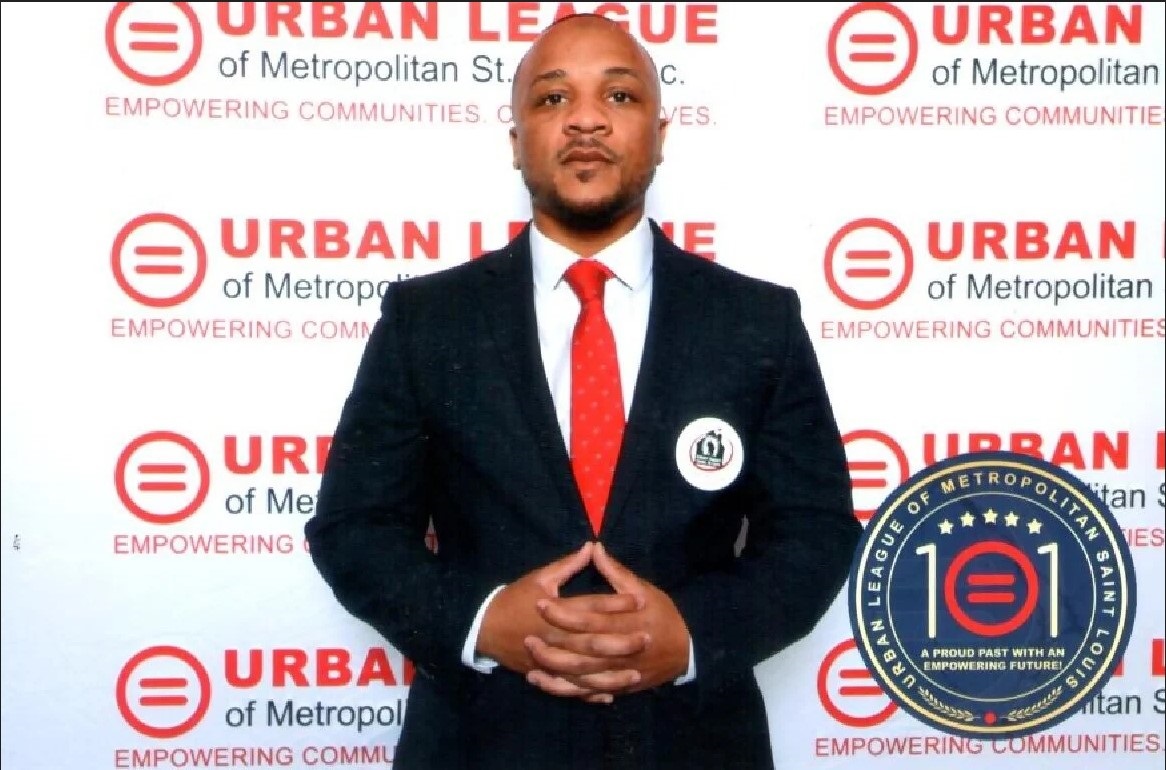 Howard Hughes is a 2012 HSSU alum with a bachelor's degree in Criminal Justice.

He has worked in social services the past 8 years.

"I've worked both in state and nonprofit capacity and I've had notable success," Hughes said.

During that time, he had the opportunity to work along side other prominent nonprofits serving the community.

Hughes has also completed his Masters of Arts in Business & Organization Security Management.

"Having little security industry background or professional security contacts, I stayed fully committed to social service and working with the St. Louis youth," Hughes said.

Hughes worked at the Fathers Support Center not only as a successful participant, but as a career advisor for the dads. He also worked as a class facilitator alongside a dynamic team.

"My first phase of my career was being able to serve and learn from the community in ways I never thought possible," Hughes said.

He recently participated in and published a column in the St. Louis American newspaper about changing the narrative and image for black men.

"I am really excited about learning and venturing into the Security Industry as an information security analyst this year," Hughes said.

He is most proud of his four children; Zyara, Howard III, Ama, and Nuri.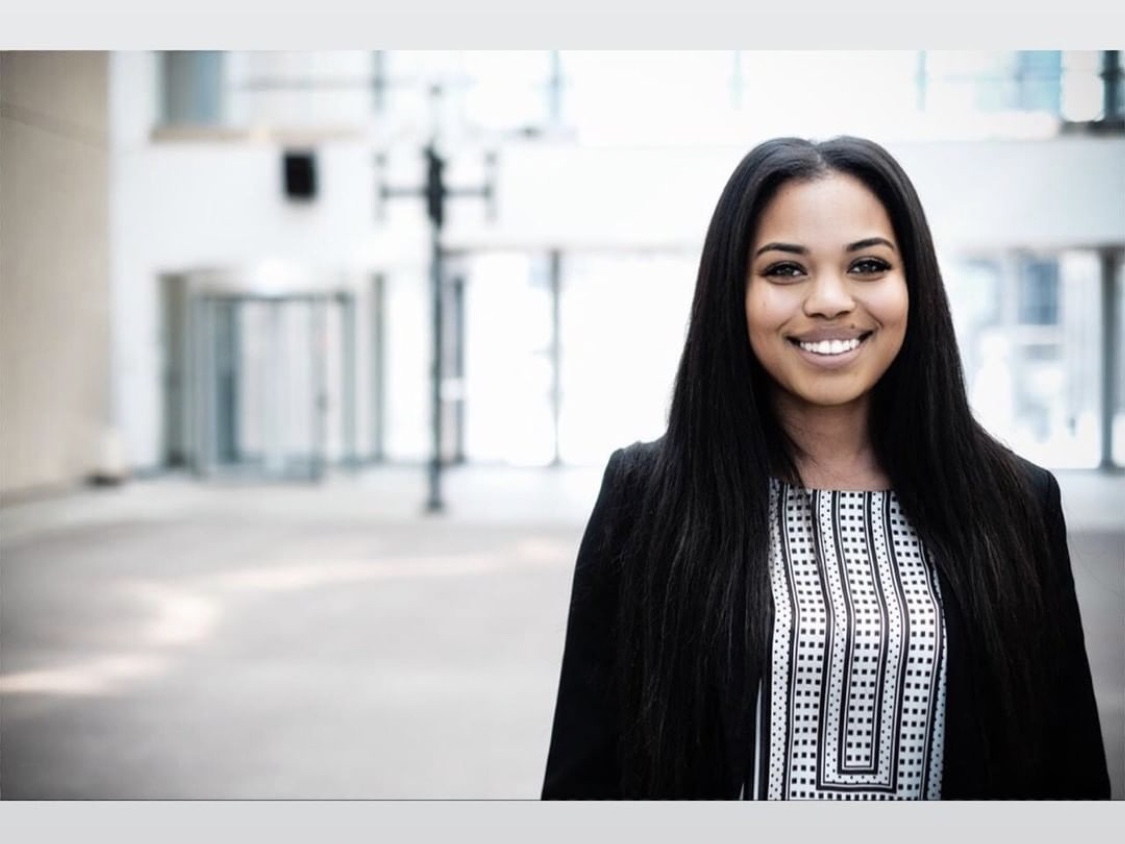 Briana Taylor is a 2015 HSSU Alum with a degree in Business Administration and an emphasis in Marketing.
She was recently featured in Voyage Magazine's Trailblazer series.
"The series highlights inspiring women who are rewriting their narratives," Taylor said.
She is currently working as a Branch Development and Marketing Coordinator for Wells Fargo Advisors.
Taylor also serves as the project coordinator for the WFA internship program, which happens to be the same program she was apart of when she was a student at HSSU.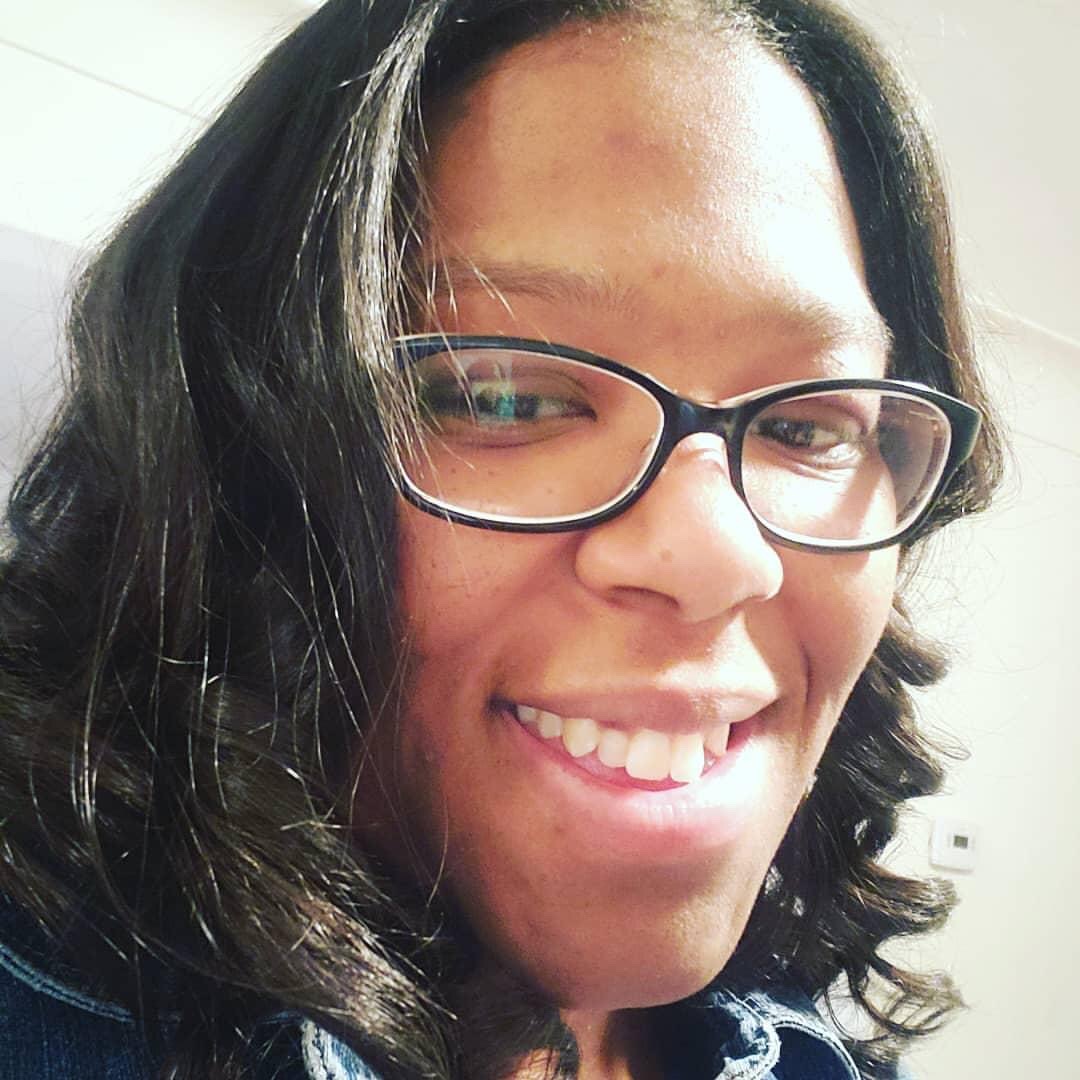 Carither Hite Mabry is a 2017 HSSU alum with a Bachelor of Science in Accounting.

She is currently an accountant at the United States Department of Agriculture National Financial and Accounting Operations Center.

"My position is Budget forecasting for Rural Development loans
and credit Reform compliance in loan programs," Mabry said.

She is also the director of Grassroots Food Pantry. The pantry seeks to provide a nutritious food source to economically disadvantaged areas.

Mabry is currently pursuing a Masters of Science in Accounting and Information Systems at the University of Maryland Global Campus.

"I am part of the Alumni Association and I love my HBCU, HSSU," Mabry said.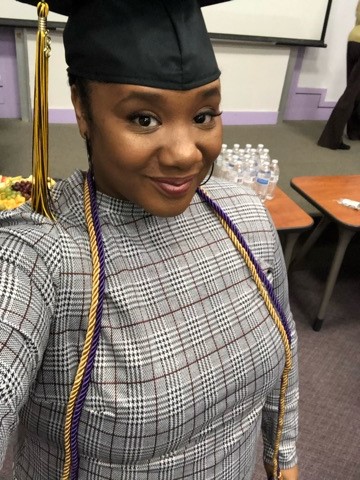 Brianna Richardson is a 2018 HSSU alum with a Bachelor of Science in Business Administration.

As a student at HSSU, Richardson was inducted into both Alpha Chi and Delta Mu Delta honors societies.

After graduation, she moved to Houston, TX and she is currently working for Cedar Gate Technologies as a Billing Specialist.

She is also enrolled at the University of St. Francis pursuing a Master of Science in Training and Development.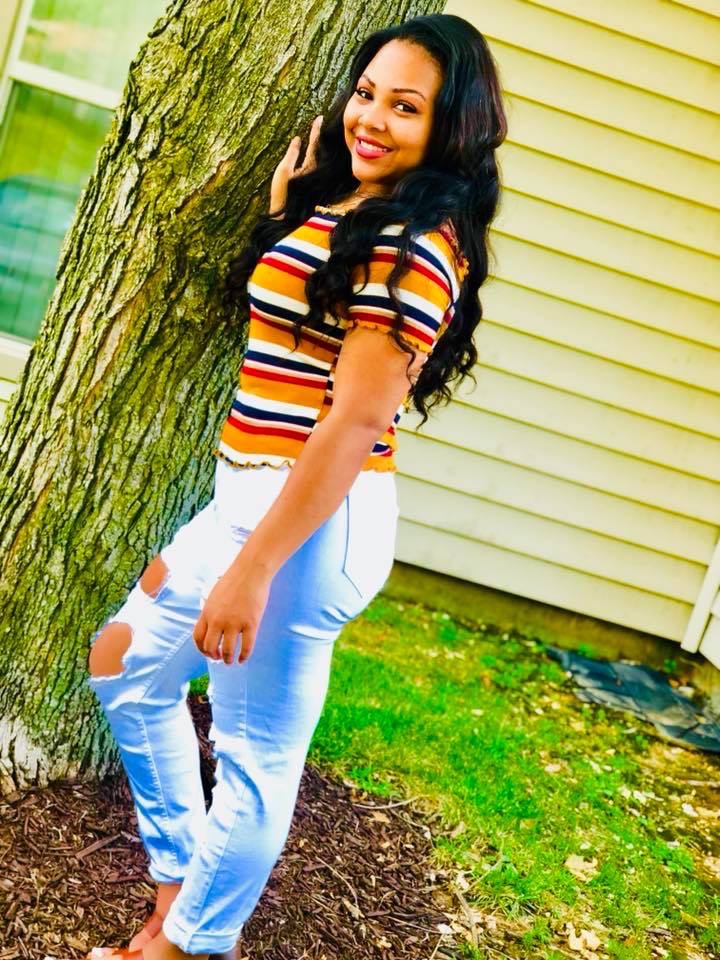 Raevynne Clark is a 2018 HSSU alum with a Bachelor's degree in Healthcare Management.

Since graduation, she has worked with two healthcare agencies.

"My first job was a Healthcare Recruiter and now I currently hold a higher position as a Customer Care Manager at a home health agency where I oversee staff, work on talent acquisition and scheduling," Clark said.

She is currently pursing a Masters in Business Administration with a Concentration in Healthcare at Webster University.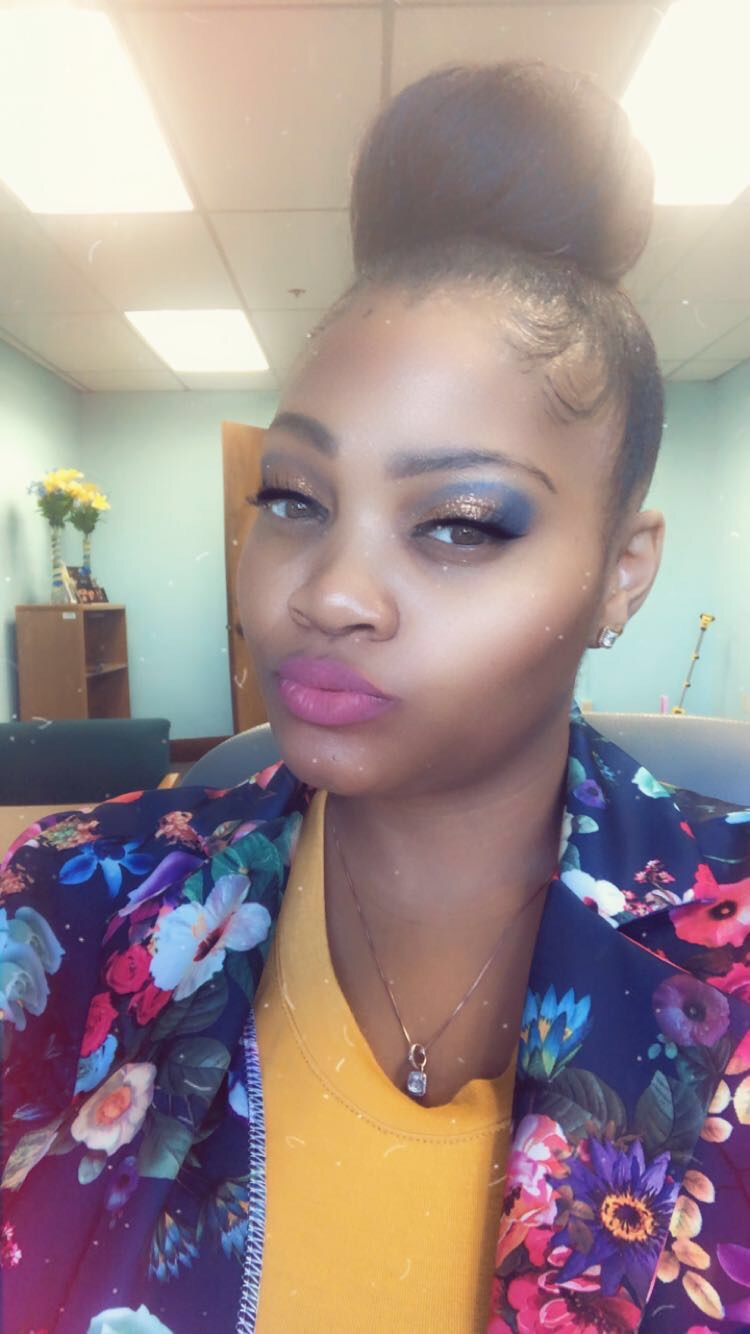 Shannon Johnson is a 2018 HSSU alum with a Bachelor's of Science degree in Criminal Justice.

She currently works as an investigator with the Missouri State Public Defender's office.

"I love my HBCU," Johnson said. "Special thank you to Dr. Collins-Smith who molded me and prepared me to take on any interviews. I appreciate her for going over my resume, showing us how to dress for an interview, how to ask the employer questions and to always send a handwritten thank you card."

She said all of the things she learned at HSSU helped her land her job.

Johnson has also recently been accepted in to the Master's of Legal Studies Program at Washington University School of Law.

She will be starting 1/7/20.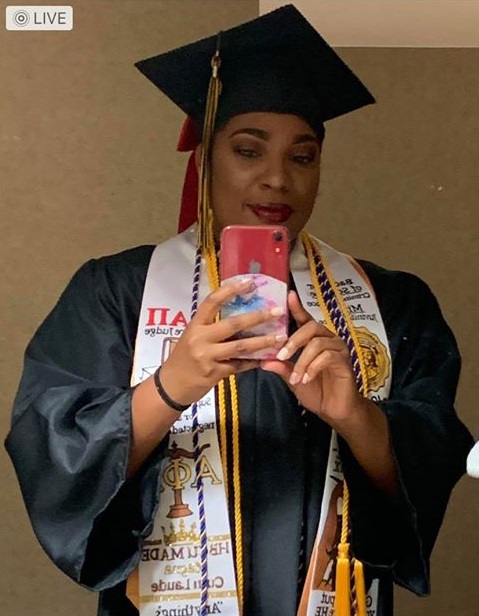 Valentina Pass is a May 2019 HSSU alum with a degree in Criminal Justice.

She currently serves as a Victims Witness Advocate for the Cuyahoga County Prosecutors office in Cleveland, Ohio.

She is also currently in grad school at Tiffin University working on her MS in Psychology.

Pass does volunteer work in her free time.

"I am a volunteer for a non-profit organization called Empowering the youth exploring justice," Pass said. "I go to inner city schools and speak to them about toxic stress and teach them about social justice."