Register for the Gateway Regional Math Alliance Conference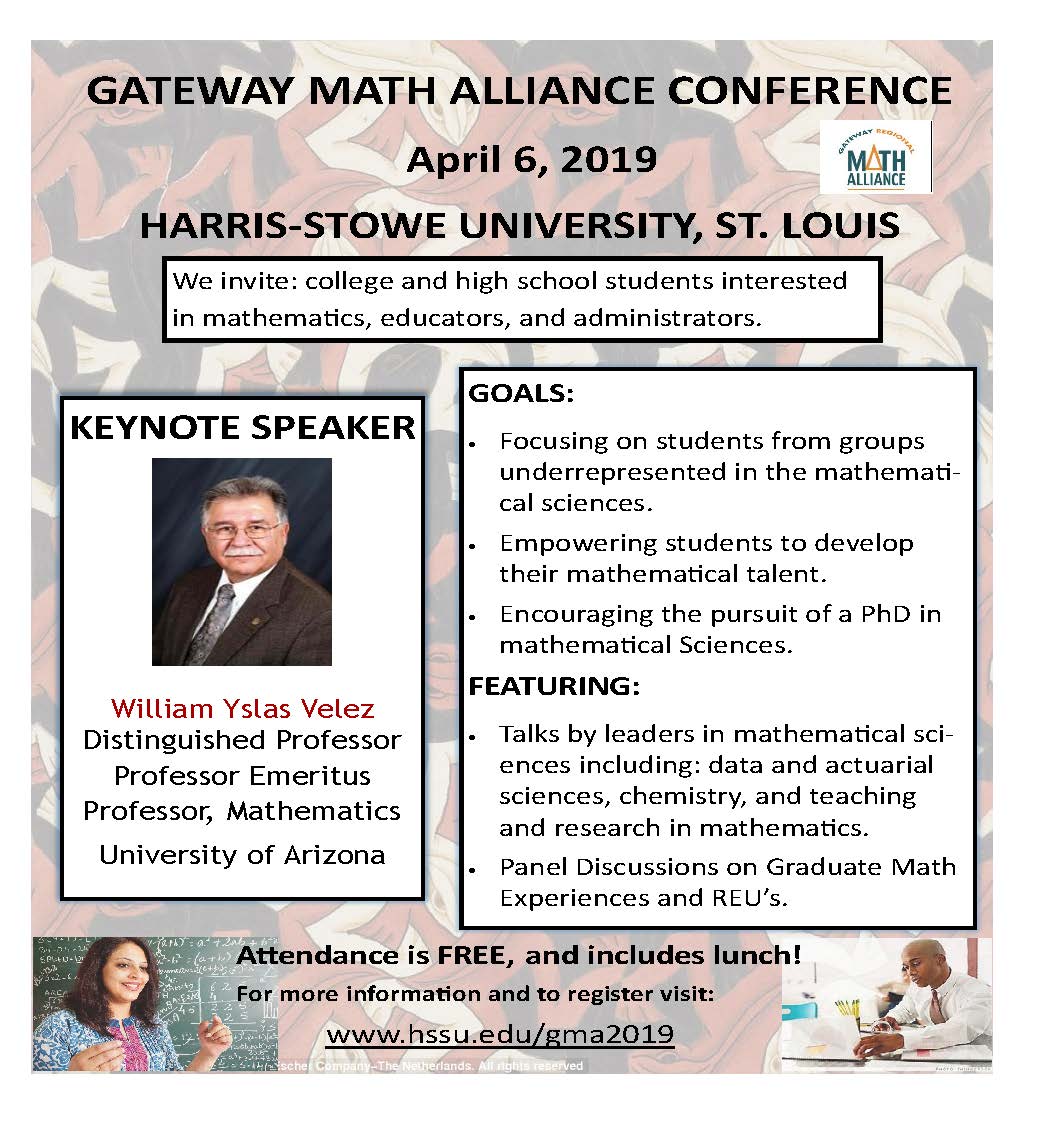 Benefits to Student Attendees:
-Students will be inspired to see a range of opportunities that mathematics can hold for them.
-Learn different career pathways from speakers who use mathematics in their careers in a variety of ways
-Meet other students who are pursuing degrees in mathematics at local colleges
-Gain a Math Mentor
Students will meet the community of mathematical mentors in the Gateway region. The Math Alliance has mentors to help underrepresented students pursue mathematics careers at many of the community colleges, four-year institutions, and universities in the region. These mentors are excited to find talented students and assist in their studies.
Benefits to Faculty Attendees and Others:
-Faculty will network with the other mentors of the Math Alliance and the St. Louis Region
-Discover best practices and other approaches in mentoring students from underrepresented backgrounds in mathematical sciences
-Identity additional support networks for their students to help their students as they continue to navigate higher education and beyond
This one day event will include lunch and a light breakfast. Travel assistance is available on a limited basis, please enquire with us at podleska@hssu.edu. Free on campus parking will be available.
Come join our kickoff conference for the Gateway Regional Math Alliance!"
Register for the Gateway Regional Math Alliance Conference